A central figure in modern Japanese architecture,
with deep ties to the first Director of the Museum
Architect Ichiro Ebihara
A leading Japanese modernist architect
Katsumi Kawamura, the second president of Dainippon Printing Ink Manufacturing Co., Ltd. (currently DIC Corporation), began planning for the construction of a museum in the 1970s. While many renowned architects from around the world were put forward for consideration, it was Ichiro Ebihara, a leading Japanese modernist architect, that Kawamura and the company designated in the end.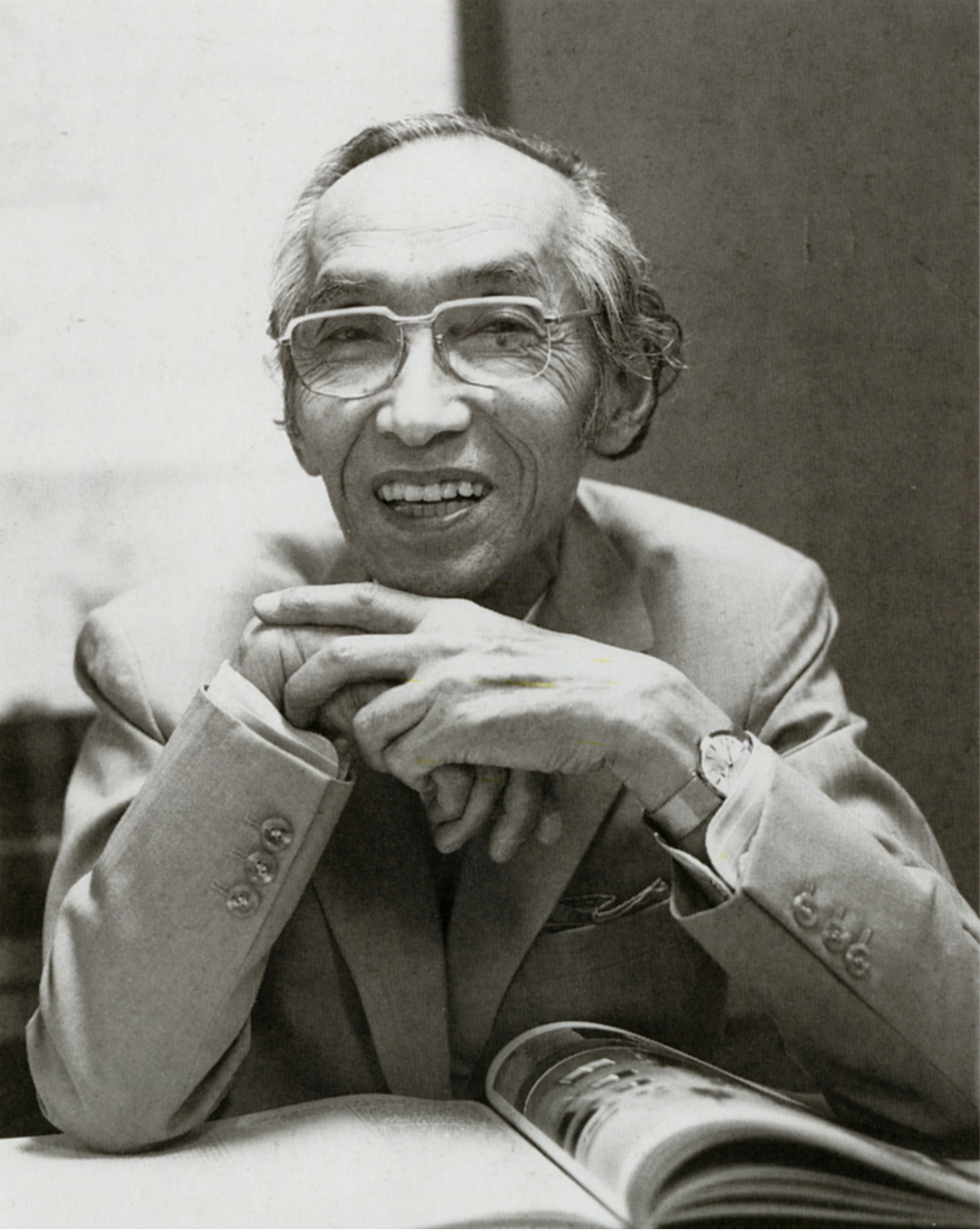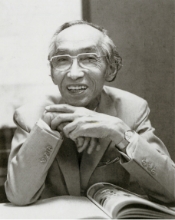 Ichiro Ebihara
Ichiro Ebihara was born in Honjo, Tokyo in 1905. He began his career in architecture upon graduating from the Tokyo Fine Arts School, a precursor to today's Tokyo University of the Arts. Coinciding was the Great Kanto Earthquake of 1923, and a resulting shift in building materials that occurred from brick to concrete. Modernist architecture, with its emphasis on utility and practicality, would make its emergence over architecture with more decoratively oriented designs, and Ebihara would become one of the leaders in this modernist trend in Japan. Of his principal works in modernist architecture, including the Japanese Parliamentary Museum, the then Dainippon Printing's Tokyo Plant and the Shiga Factory of Japan Vilene Company, Ltd., the single-storied, reinforced concrete slab design of the Parliamentary Museum in particular was highly praised, and later earned him the Japan Art Academy Prize.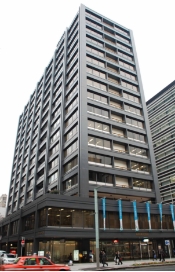 An intimate friendship
Ebihara and Kawamura, were classmates at the Third Middle School of Tokyo Prefecture (currently Tokyo Metropolitan Ryogoku High School). Thoroughly familiar with Ebihara's work, it may have been that in entering the unfamiliar realm of museum construction, Kawamura desired as a partner his closest friend. Inspired by Kawamura's passion, Ebihara saw this project as a culmination of his life's work in architecture, and he would work on the project at times foregoing sleep and meals to this end.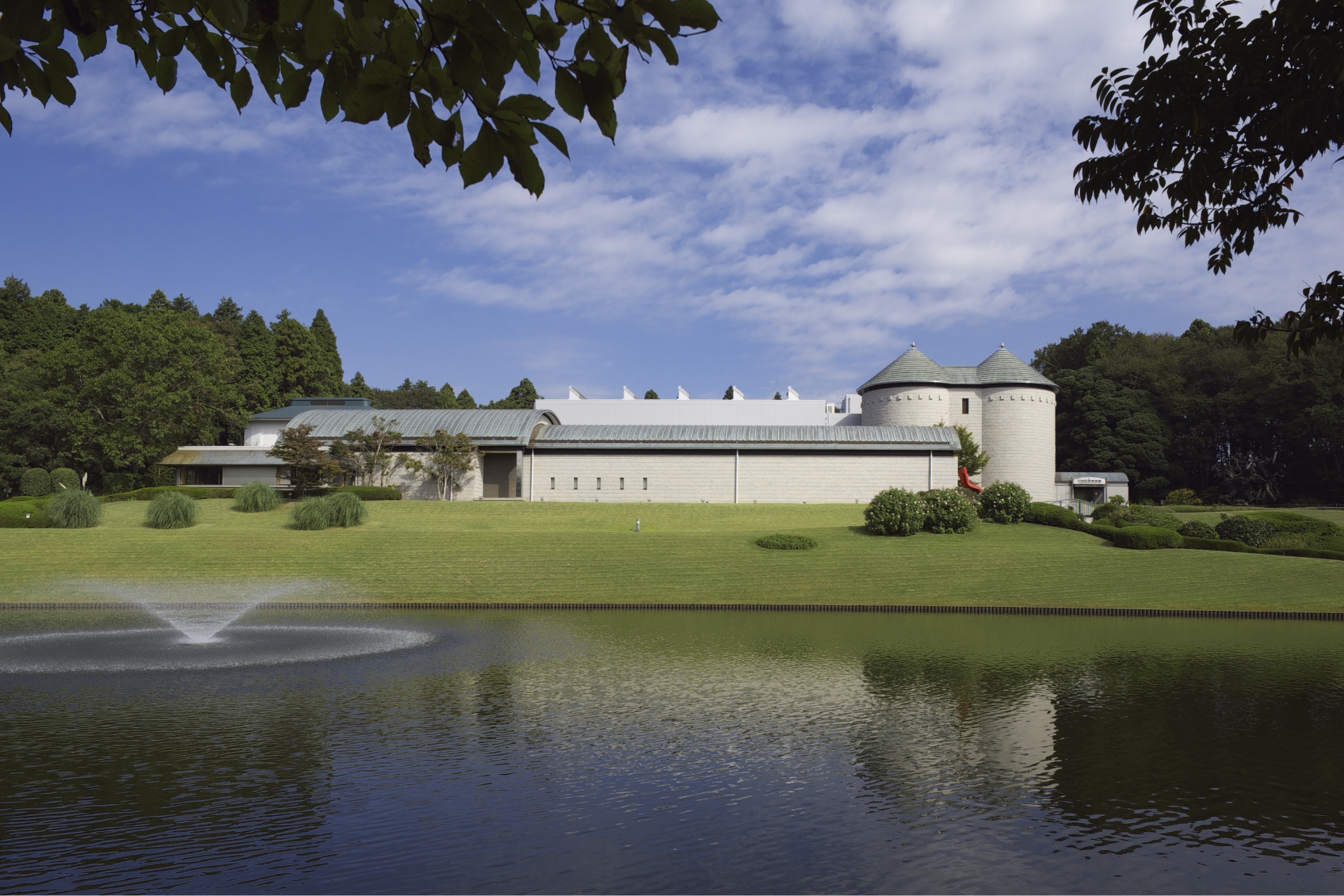 The Museum exterior. Conceived as a symbol of the "sensibilities," contrasted to the symbol of the "intellect" that was the DIC Central Research Laboratory standing on the opposite shore of the pond.
Overlapping circles
Ebihara's first drafts of the building featured the decorative elements of Classical architecture, which broke from the reputation that he had acquired of "modernist Ebihara." In actuality Ebihara held deep affinity toward decoration of things such as walls, boldly adopting a "decoration" of the building conceptualized as a whole, which transcended the functional modernist aesthetic.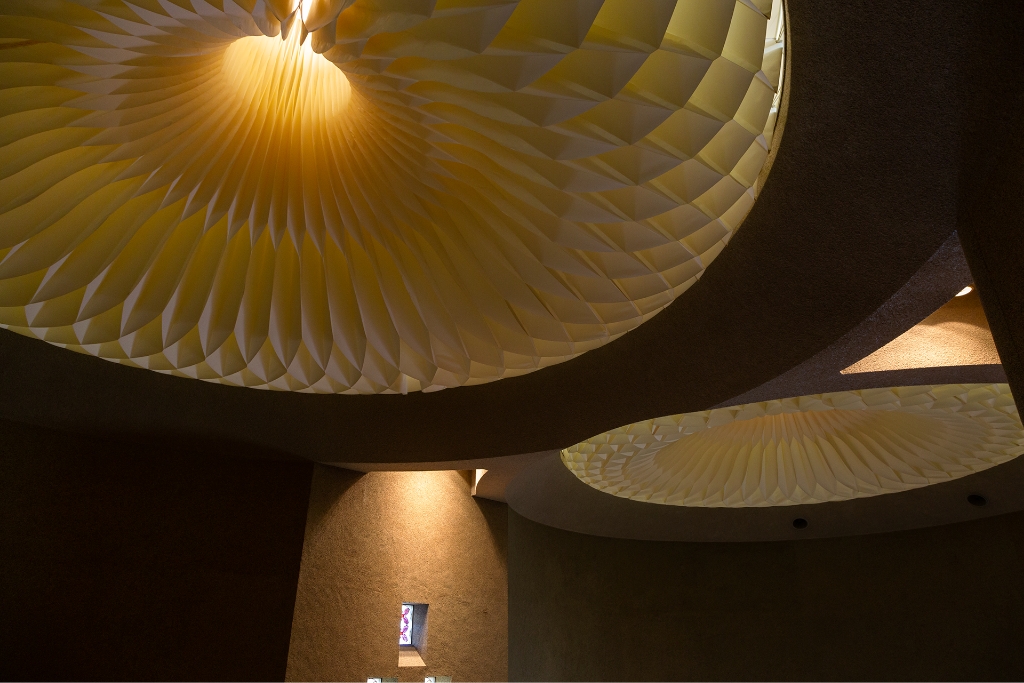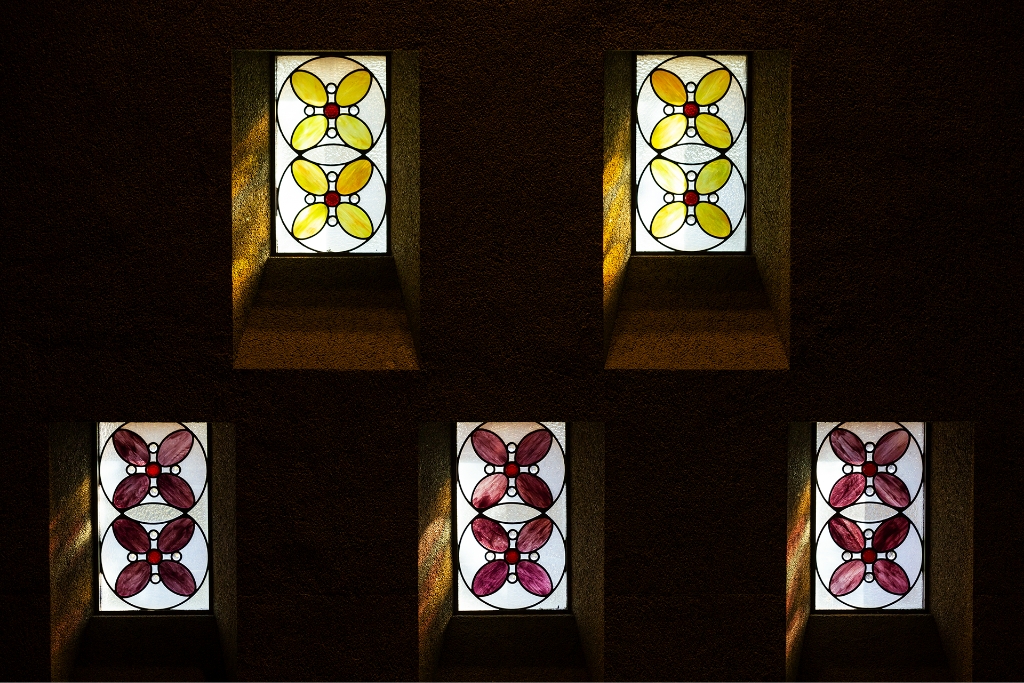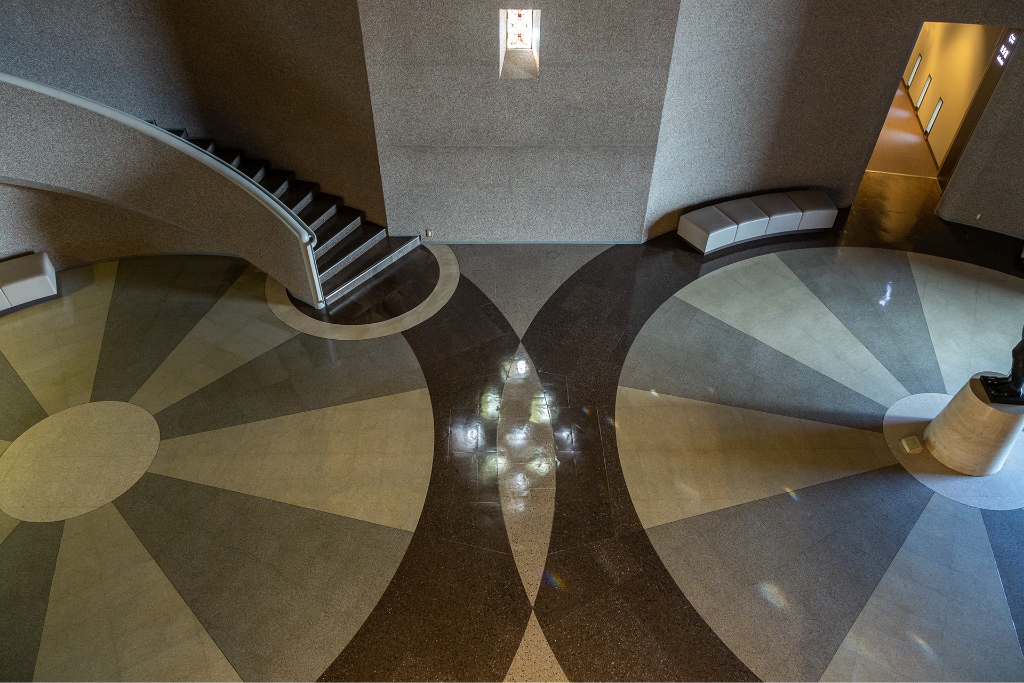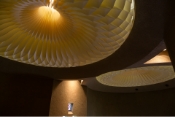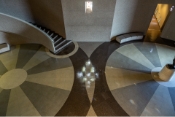 Ebihara took ill as construction on the museum began in November of 1988. Despite this, he continued to work on the project, keeping a sketchbook at his bedside. Five days after the Kawamura Memorial DIC Museum of Art opened on May 2nd, 1990, Ichiro Ebihara passed away at 84 years of age. It is said that the stained glass window of the Entrance Hall was his final contribution. The Museum, although Ebihara was unable to view it in person, would be the final work of his long career in architecture and a testament to a 70-year-long friendship. The Museum, with its decorative elements and myriad accommodations for its visitors, remains the culmination of Ebihara's life as an architect.