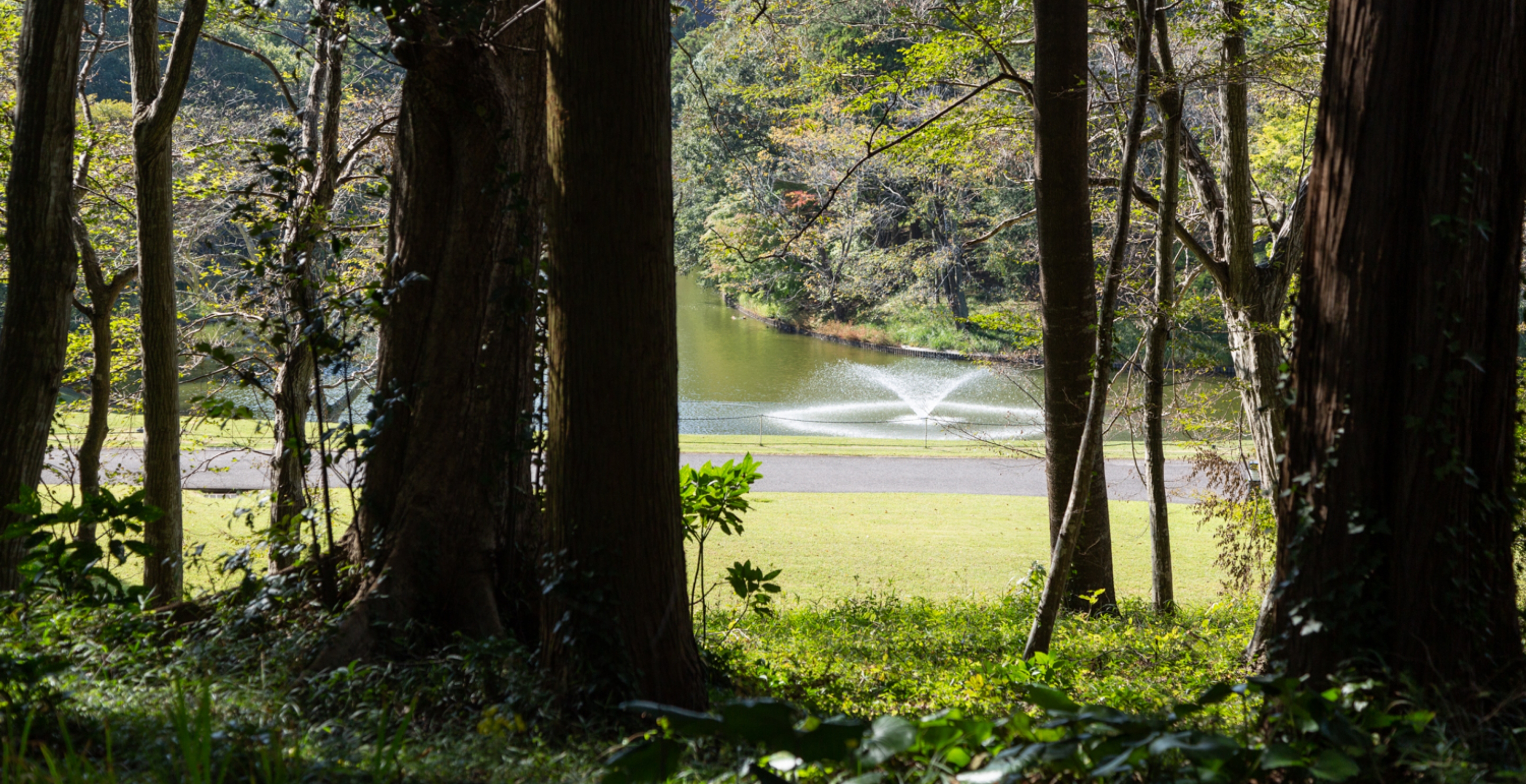 Light and Space to Tune the Visitor's Hearts and Minds
A Prologue to the Artworks
A Path to Tranquility
Upon entering the museum grounds and descending a trail through the woods, one is met by a glimpse of placid water through the foliage. The sight of waterfowl grooming themselves along the shoreline of the pond is sure to instill your walk with a sense of peace and receptiveness. Entering the Museum building's Entrance Hall, one is greeted by Aristide Maillol's Venus, set to warm lighting from ceiling fixtures and the faint light from the stained glass window, which create a welcoming premonition of the artistic encounters to come.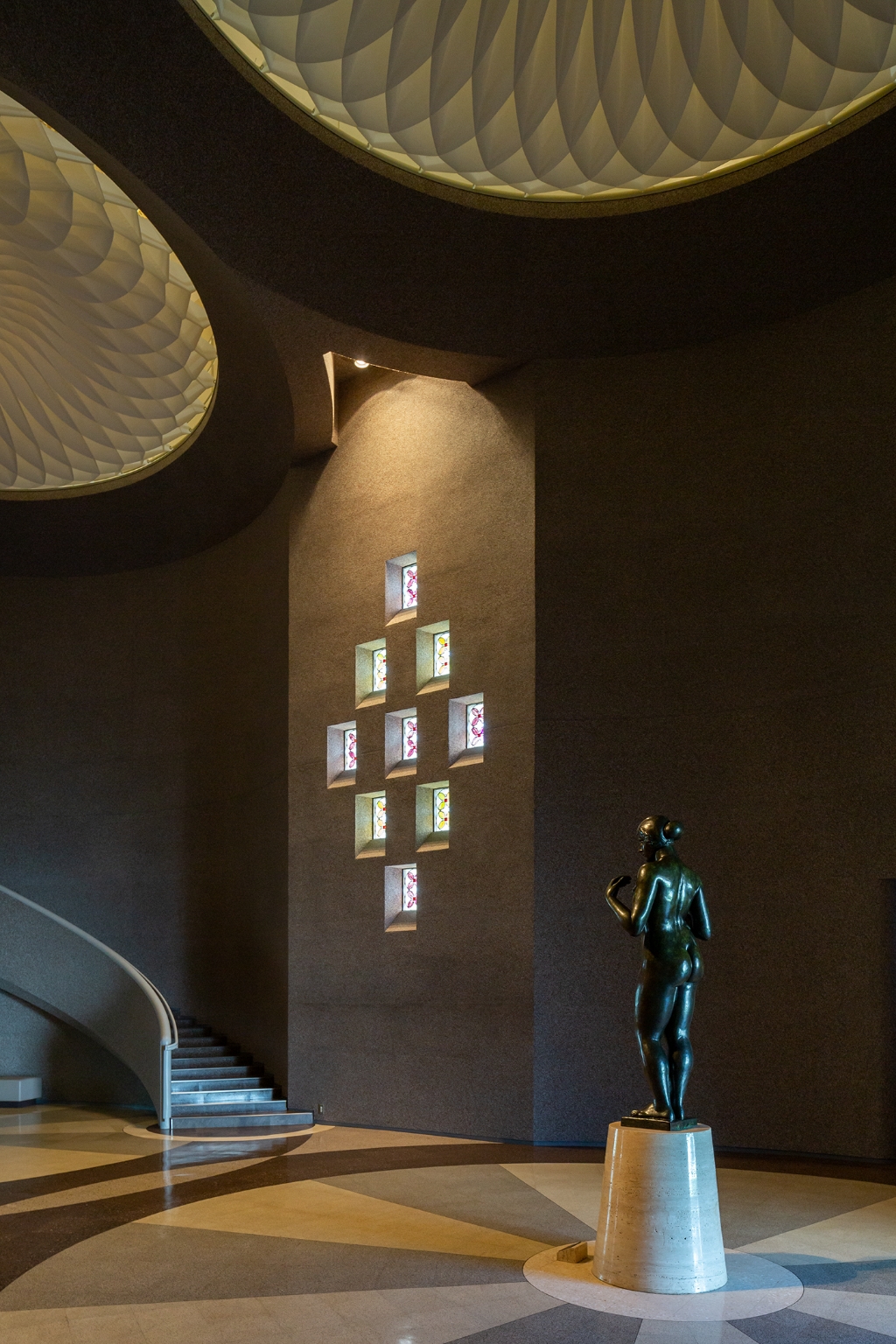 Restorative Windows for the Eyes and Mind
The eleven galleries and display spaces of the museum are connected by five separate hallways, each with windows bringing in light from the outside. We dubbed the light coming from the surrounding landscape outside "green light," and light brought in through frosted glass "silver light," based on a perception of the former as restful for the eyes, the latter as providing a moment's rest for the heart and mind. These hallways serve as refreshing and restful intermediate spaces along the way as museum visitors encounter the respective display galleries.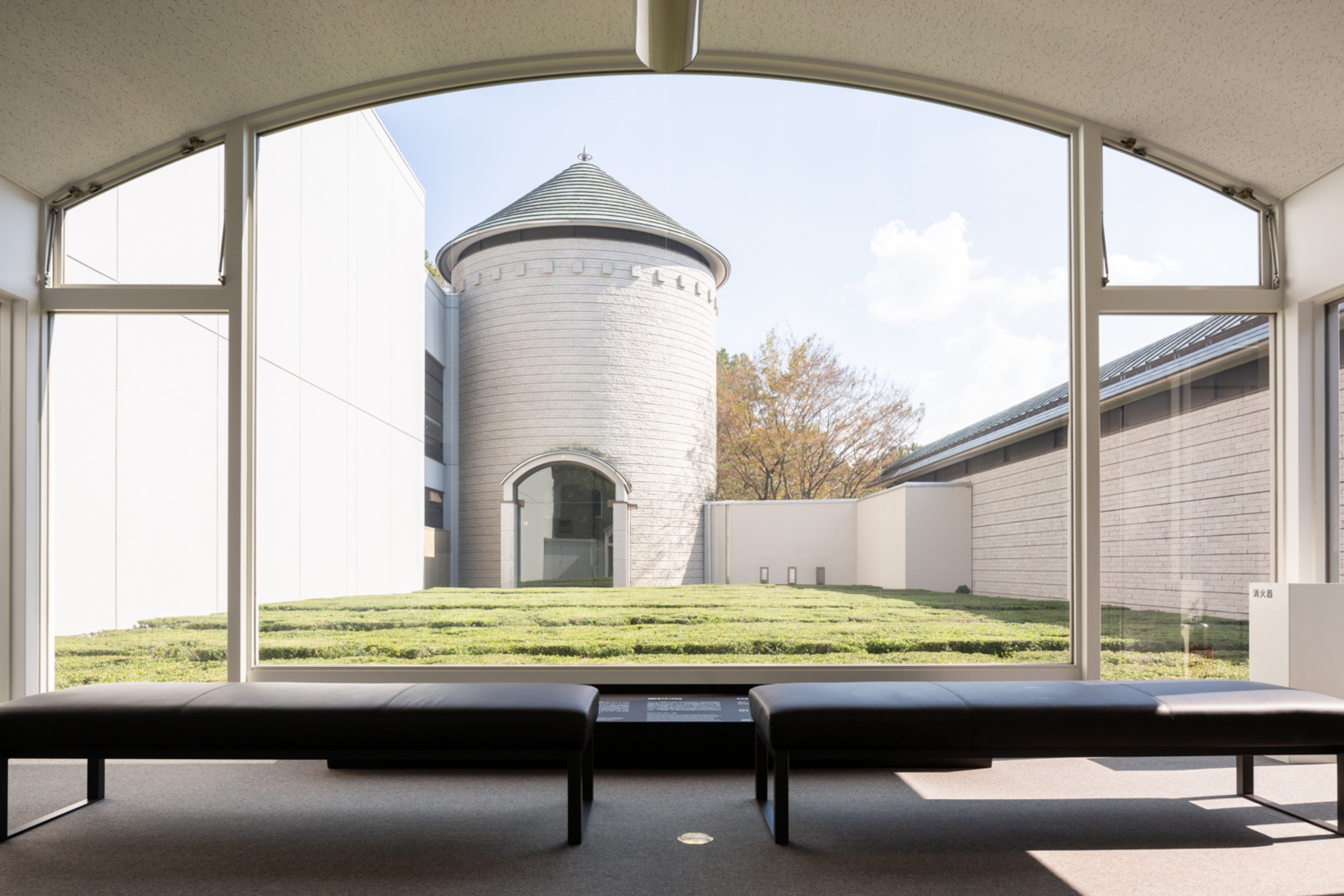 The Hallway Leading to the World of Rothko's Art
The Rothko Room, where a collection of Mark Rothko's Seagram Murals is on permanent display, is preceded by a narrow passage 25 meters in length. Visitors may experience an atmosphere of introspection as they walk this passage dimly lit with indirect light, inviting them to the world of Rothko's art, which stands apart from the other exhibit spaces. Encouraging this introspective spirit is the window that appears at the end of the hallway, showing the grasses and the roots of trees beyond.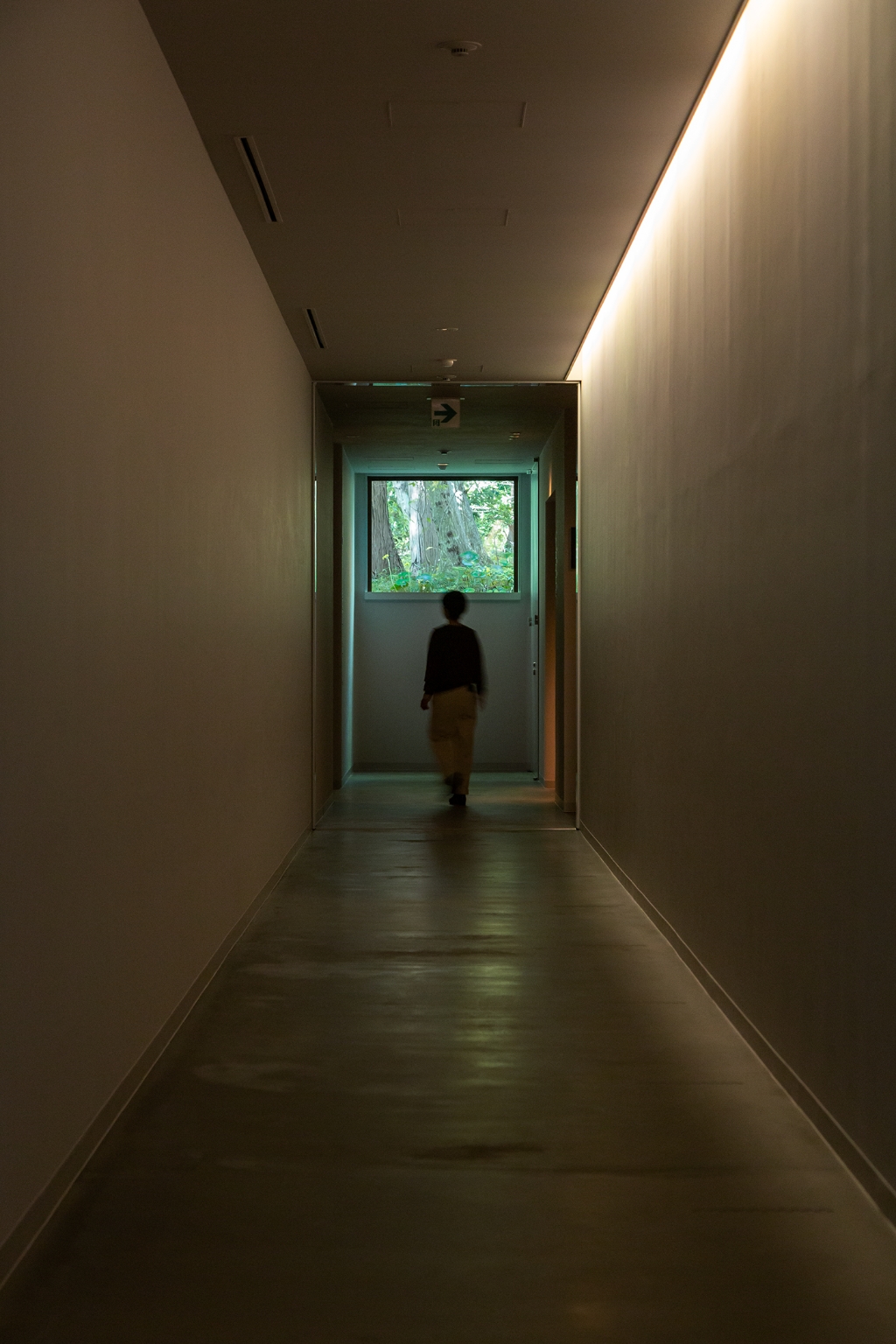 Window of Return
After all the exhibits have been seen, museum visitors will feel the release, visually and otherwise, that is offered by this refreshing hallway. The view from its large windows opens the heart to the world outside once again.