Color Fields
from the Collection of Audrey and David Mirvish
March 19 - September 4, 2022
Hours:

9:30-17:00 (last admission 16:30)
Closed:

Mondays (except Mar. 21 and July 18), Mar. 22, Apr. 20, May. 24-31, July 19
Organizer:

DIC Corporation
Special Cooperation:

David Mirvish Gallery
In Association with:

Embassy of Canada to Japan, Chiba Prefecture, The Board of Education of Chiba Prefecture, Sakura City, The Board of Education of Sakura City
Museum Admission
Adults

¥1,500

College / 65 and over

¥1,300

Elem / JH / HS

¥600
Persons with a disability pass:
Adults

¥1,200

College / 65 and over

¥1,000

Elem / JH / HS

¥400
*Admission also includes entrance to the permanent collection galleries.
- For students and seniors over 65, discounts require identification such as a Student ID, passport or driver's license.
- For persons with a disability pass=the same discounted price applies for one accompanying care-giver for each disability pass holder
Outline
Color Field painting is a style of abstract painting which developed mainly in the US from the latter half of the 1950s to the 1960s. By creating fields of color across the canvas, extensive and profuse pictures emerged.

Featuring works from the Mirvish Collection, which is internationally renowned for its Color Field paintings, this is the first exhibition to be held in Japan with focus on nine artists involved in Color Field and introducing distinguished works dating from the 1960s onwards. These artists each explored the relationship between color and painting in their own way, and in that process, many of them attained painting techniques of their own. Using shaped canvases with irregular forms, staining the canvas with paint, spraying color on with a spray gun, etc.—these unfamiliar techniques opened up new horizons in painting.

The large canvases and the diverse ideas on color unfolded there continue to stimulate the viewer's sensibility and imagination to the present day. As you walk through the gallery filled with the artists' individual approaches toward colors embodied in these works, you will encounter the infinite potential of color and thus painting.
The Collection of Audrey and David Mirvish
Audrey and David Mirvish are world-renowned collectors of Color Field paintings. Influenced by his mother, who was an artist, David took a keen interest in art from early on. In the autumn of 1963, at age 18, he opened an art gallery in Toronto. Enchanted by works by artists such as Morris Louis, Kenneth Noland, and Jules Olitski, he soon began planning solo and group exhibitions mainly of works by Color Field painters. After marrying Audrey in 1967, the couple shared a passion for art. During the approximately fifteen years until the gallery was closed in 1978, the works they purchased directly from the artists in conjunction with the exhibitions they planned became known as the best collection of Color Field painting in the world.
They continue to contribute to the understanding of the artists and their works by energetically collecting to this day and lending part of their collection to exhibitions held at museums in Europe and America.
---
Artists Featured in This Exhibition
Frank Stella (b. 1936, USA)
After graduating from Princeton University in 1958, Stella undertook his Black Series, in which the entire canvas was covered in black stripes. These paintings were submitted to 16 Americans, an exhibition held at the Museum of Modern Art, New York, where Stella was to attract considerable attention. From then on, he unfolded one after another new style such as his Dartmouth Paintings employing shaped canvases and the Irregular Polygons incorporating vivid colors in pursuit of potentials of painting. From the 1970s onwards, he has also been producing three-dimensional works and continues to work energetically to this day.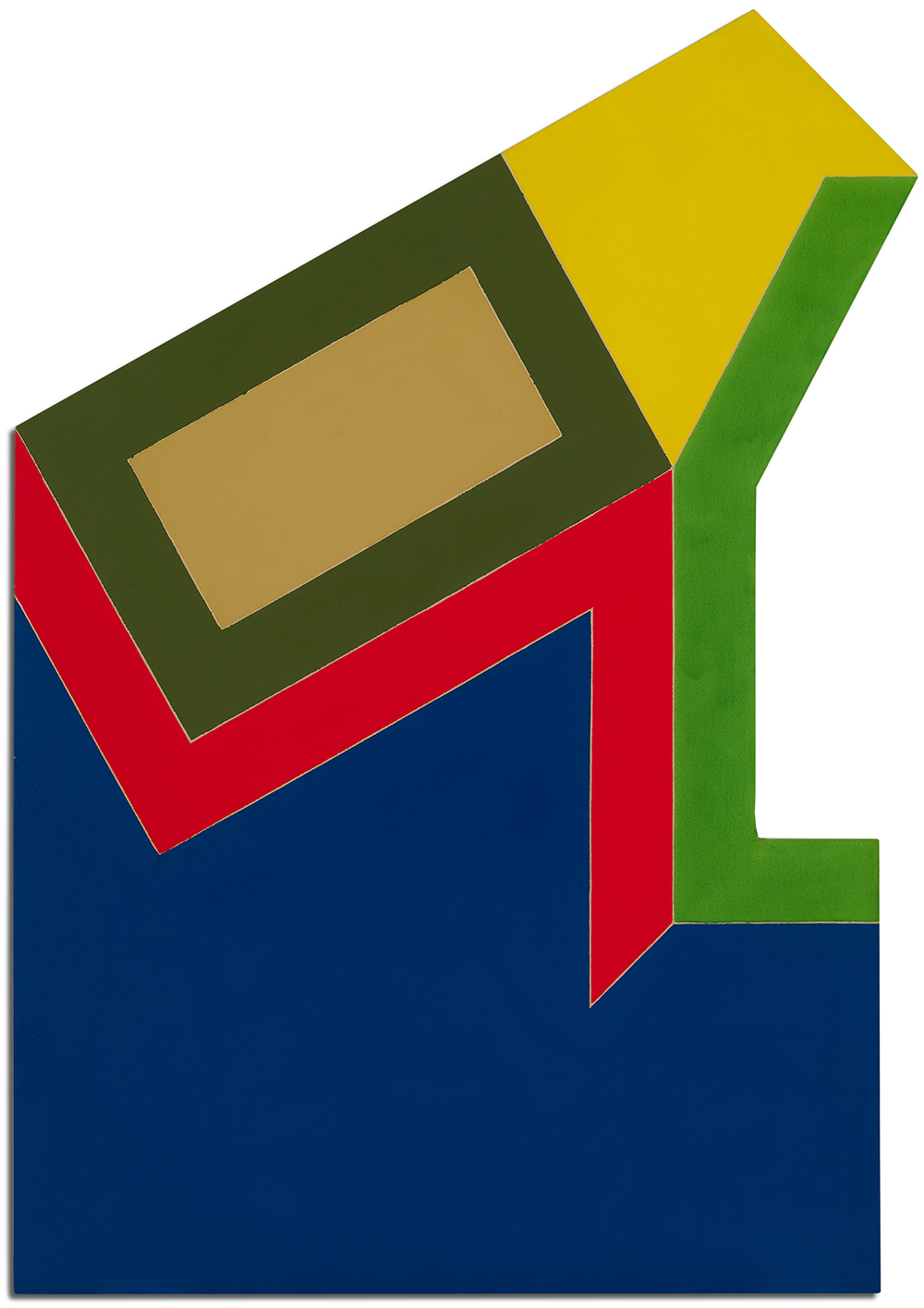 Frank Stella, Moultonville II, 1966
fluorescent alkyd and epoxy paint on canvas, 315 × 218.4cm
Collection of Audrey and David Mirvish
© 2022 Frank Stella / ARS, New York / JASPAR, Tokyo G2749

Kenneth Noland (1924–2010, USA)
After being drafted into the US Air Force, Noland studied at Black Mountain College. In the first half of the 1950s, he met the critic Clement Greenberg, the artists Helen Frankenthaler, Morris Louis, and others, and formed a style of his own under their influence. From 1956, he began producing paintings employing concentric circles, and from 1963, those employing chevrons. These became his representative motifs. Later on, in the latter half of the 1960s, he produced works employing bands of color, and in the 1970s, irregular-polygon-shaped canvases. Through such a variety of methods, he explored color and form in painting.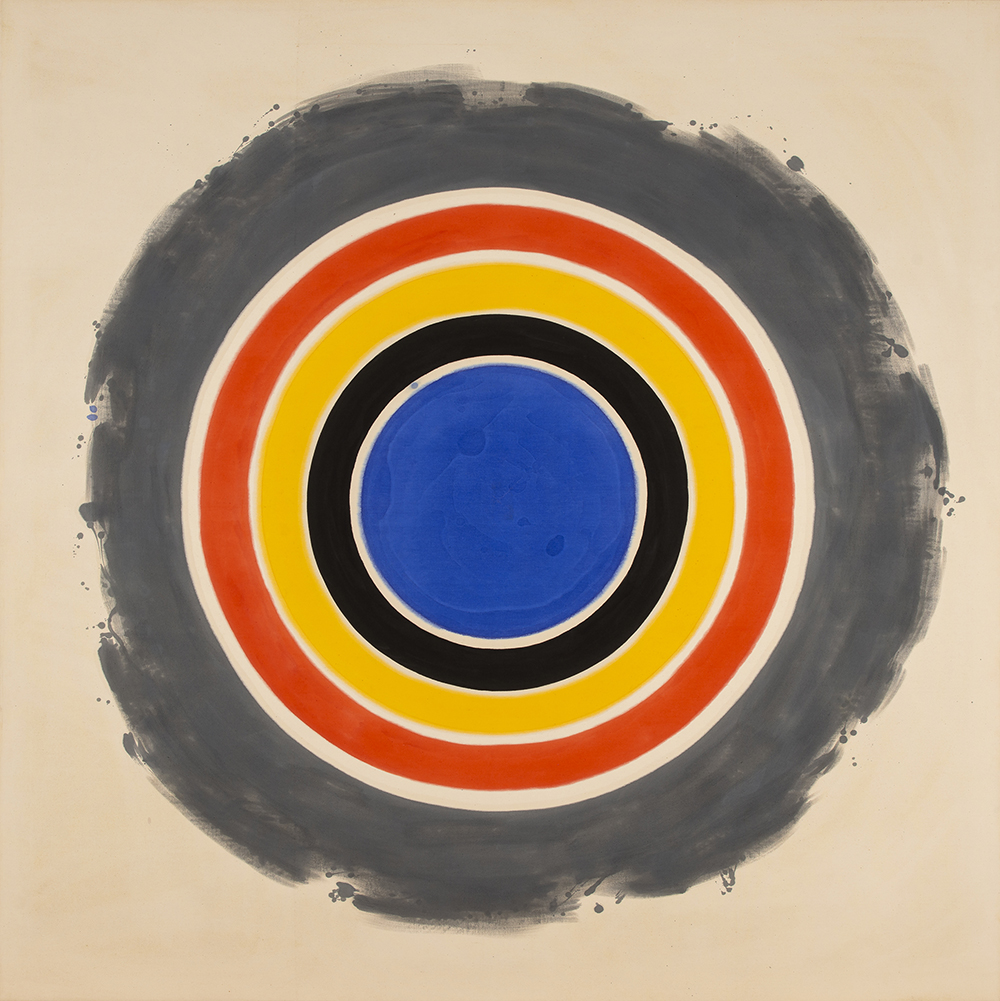 Kenneth Noland, That, 1958-59
acrylic on canvas, 213 × 213cm
Collection of Audrey and David Mirvish
© Kenneth Noland / VAGA at ARS, NY / JASPAR, Tokyo 2022 G2749

Anthony Caro (1924–2013, UK)
While studying traditional sculpture techniques at the Royal Academy Schools, Caro worked as Henry Moore's assistant. During the 1950s, he produced figurative sculpture, but after a stay in the US in 1959, he switched styles significantly. He began to create sculptures to be placed on the floor, which were made by jointing steel and coloring it in vivid colors such as red, blue, or yellow. From 1966, he made Table Pieces to be placed on a table, and in the 1970s, he produced sculptures employing rusted steel sheets. His airy forms unidentifiable in conventional sculpture were highly acclaimed. In 1992, Caro won the Praemium Imperiale Award.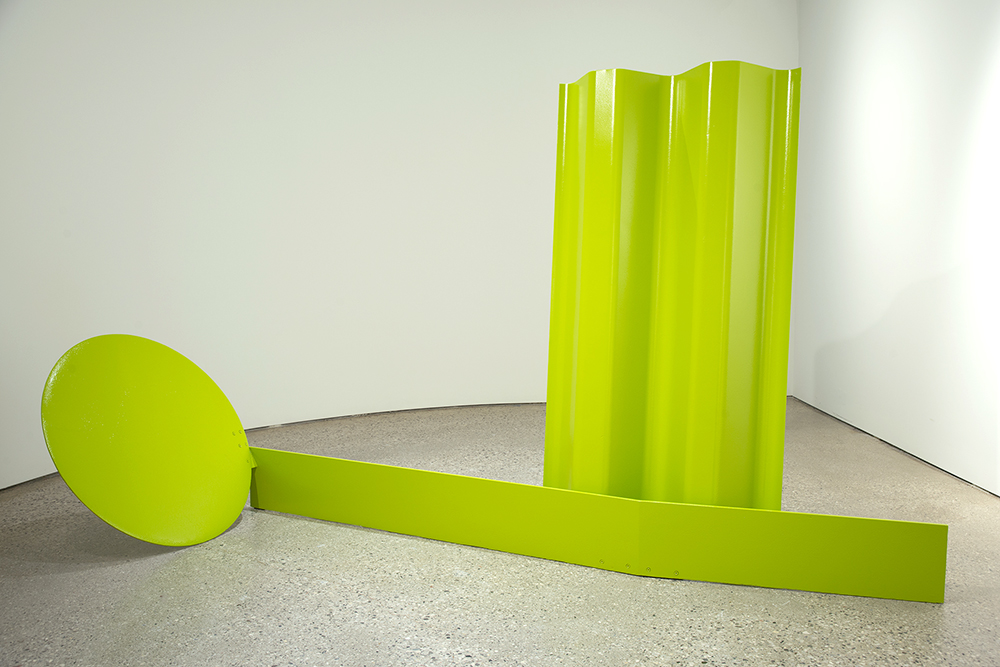 Anthony Caro, Prima Luce, 1966
painted steel, 203.2 × 353.1 × 119.4cm
Collection of Audrey and David Mirvish
© Anthony Caro. All rights reserved, DACS & JASPAR 2022 G2749

Jack Bush (1909–1977, Canada)
Bush studied at art schools in Montreal and Toronto. He made a living as a commercial illustrator until 1968 and did paintings as a sideline. From the 1930s to the 1940s, he worked on landscapes. In the 1950s, influenced by the New York School, he took part in Painters Eleven, a group of Canadian abstract artists. From then on, through his friendship with the critic Clement Greenberg, he established a style of his own. In 1967, he was chosen as representative for the São Paulo Biennial, through which he rose to fame. Nowadays, he is regarded an important abstract painter of Canada.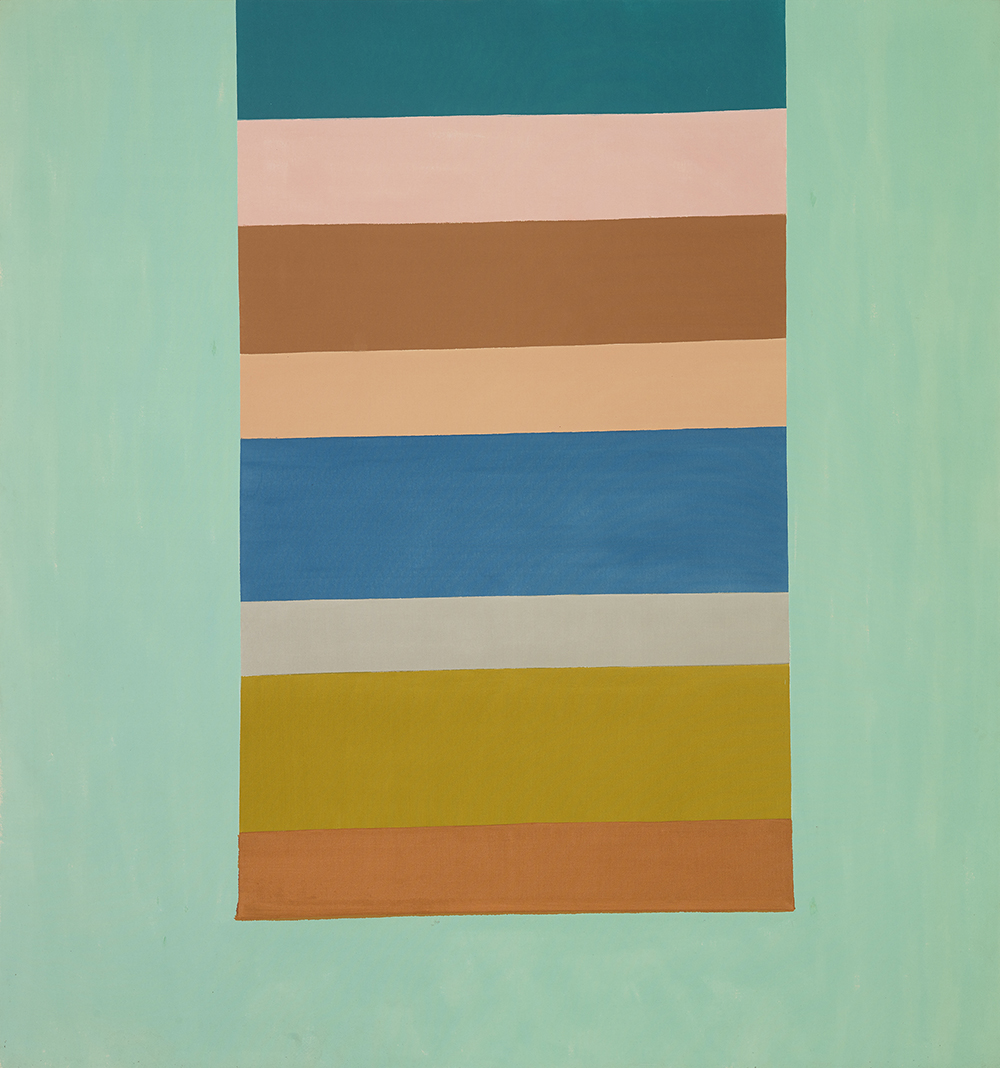 Jack Bush, Floating Banner, 1968
acrylic on canvas, 221 × 207cm
Collection of Audrey and David Mirvish
© SOCAN, Montr al & JASPAR, Tokyo, 2022 G2749

Morris Louis (1912–1962, USA)
Born in Baltimore, Maryland, Louis studied at a local art school, after which, while doing his own paintings, he experienced many jobs such as participating in painting murals as part of the Public Works of Art Project. In the initial years, the subjects of his paintings were people and landscapes, and he also painted pictures suggestive of Joan Miró and Pablo Picasso. From 1948, he used Magna, a soluble acrylic paint which was quick-drying and came out well even when thinned. Influenced by Helen Frankenthaler's Mountains and Sea in 1953, from 1954, he created works employing the staining technique. Among them, the three series Veil, Unfurled, and Stripes are well-known.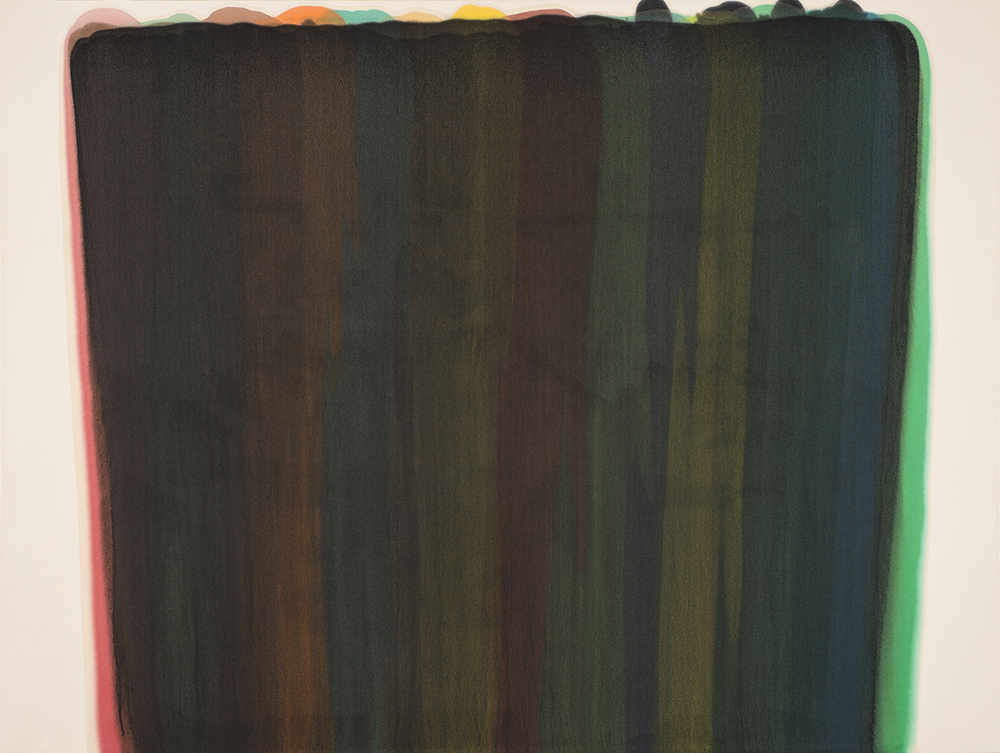 Morris Louis, Untitled (Italian Veil), 1960
Magna on canvas, 190.5 × 254cm
Collection of Audrey and David Mirvish

Helen Frankenthaler (1928–2011, USA)
Born in New York, Frankenthaler belonged to the second generation of Abstract Expressionist painters. While attending the Dalton School, she was taught by the Mexican artist Rufino Tamayo, and later at Bennington College by Paul Feeley. In 1950, she met the critic Clement Greenberg, upon whose recommendation she studied under Hans Hoffman. Although she began by painting works influenced by Cubism, in 1952, she devised a staining technique with which she made thinned paint infiltrate into the canvas. Her masterpiece Mountains and Sea influenced Morris Louis and Kenneth Noland. In 1966, she took part in the Venice Biennale. From 1961, extending beyond painting, she began working hard on printmaking, too.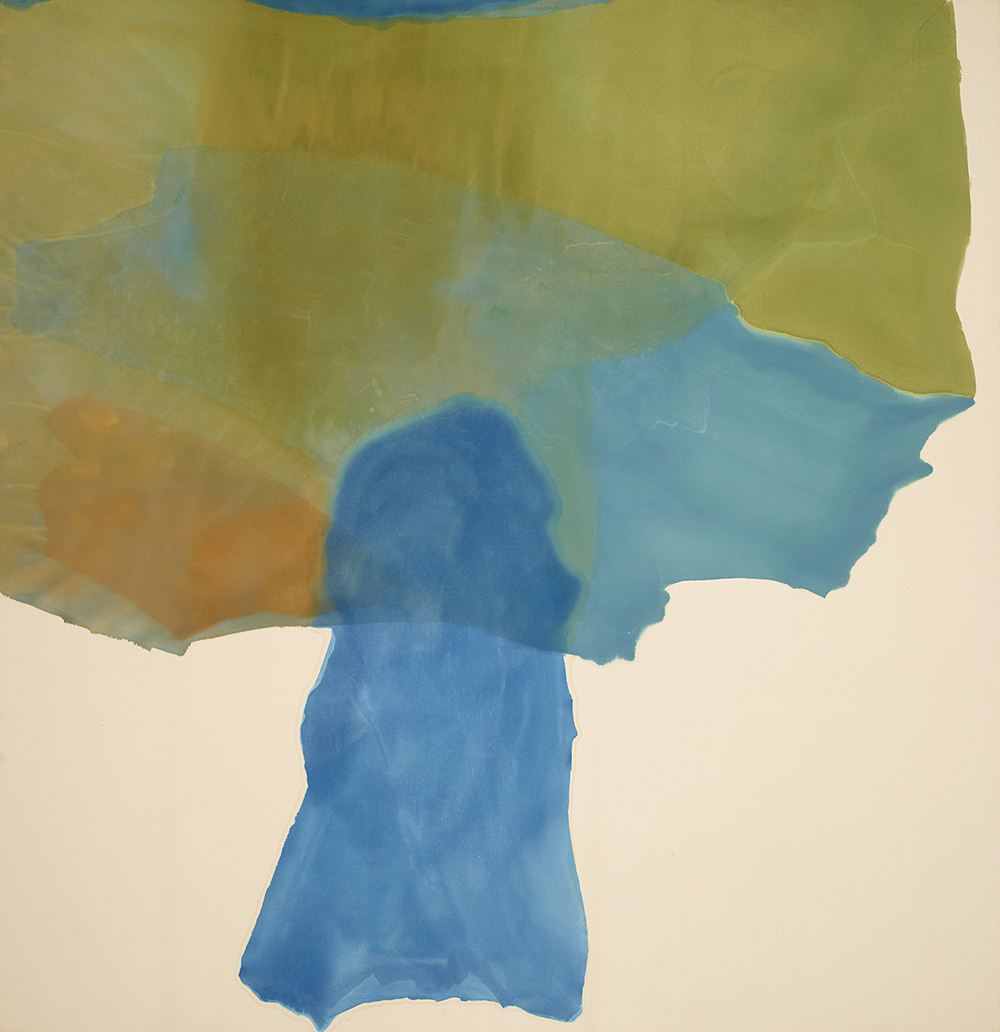 Helen Frankenthaler, Signal, 1969
acrylic on canvas, 259.1 × 251.5cm
© 2022 Helen Frankenthaler /ARS, New York / JASPAR, Tokyo G2749

Larry Poons (b. 1937, USA)
Born in Tokyo, Poons originally studied musical composition. After seeing a solo exhibition of works by Barnett Newman, he decided to become not a musician but a painter and studied at the School of the Museum of Fine Arts, Boston. During the 1960s, he was known for canvases painted in a single color, onto which small circles and ovals were painted. In 1965, his work was included in The Responsive Eye exhibition. In 1969, he became the youngest artist to take part in New York Painting and Sculpture, 1940–1970, which was held at the Metropolitan Museum of Art. From 1969 onwards, he changed his style significantly from the early years and worked on elephant skin paintings, which were created by applying one layer of acrylic paint on top of another with a bucket onto a canvas spread out on the floor, and throw paintings, in which the paint was thrown onto the canvas. He continues to work to this day.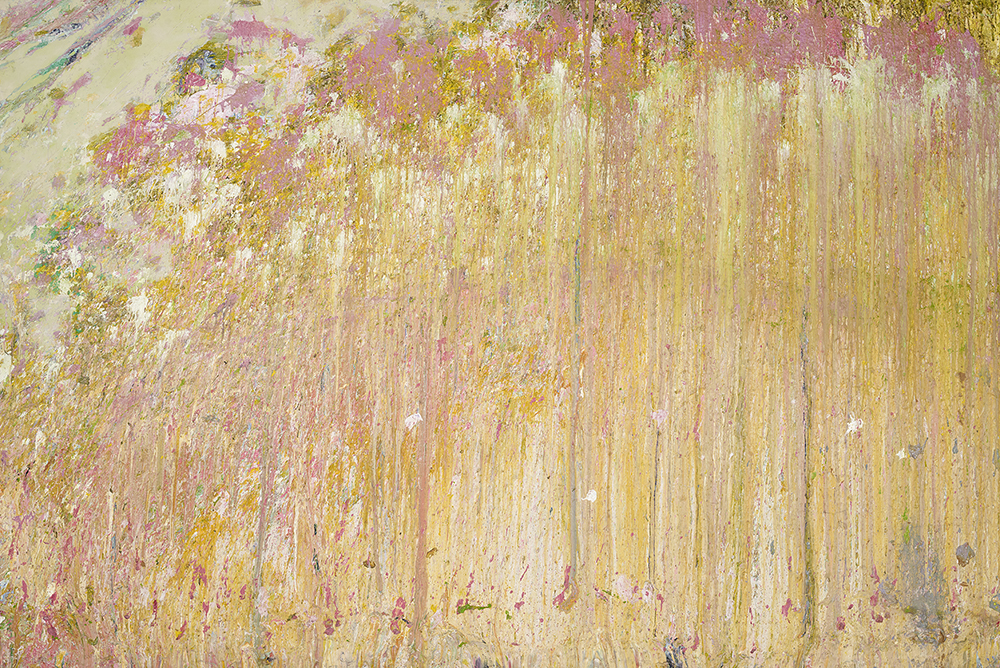 Larry Poons, Rain Race, 1972
acrylic on canvas, 262.9 × 395cm
Collection of Audrey and David Mirvish
© Larry Poons / VAGA at ARS, NY / JASPAR, Tokyo 2022 G2749

Friedel Dzubas (1915–1994, USA)
Born in Berlin, Dzubas emigrated to the US in 1939. He created characteristic works in which thinly diluted paint was spread over an undercoated canvas, onto which a variety of colors would be layered over and over again in abstract forms. In 1952, he shared a studio with Helen Frankenthaler and held his first solo exhibition at Tibor de Nagy Gallery. Thereafter, he continued to have solo exhibitions at the Leo Castelli Gallery and other leading art galleries and also submitted works to several group exhibitions. From the late 1960s, he taught at Cornell University, too. The mural painting Apocalypsis cum figuras: Crossing he was commissioned to paint by the Shawmut National Bank of Boston in 1975 is still one of the largest American abstract paintings.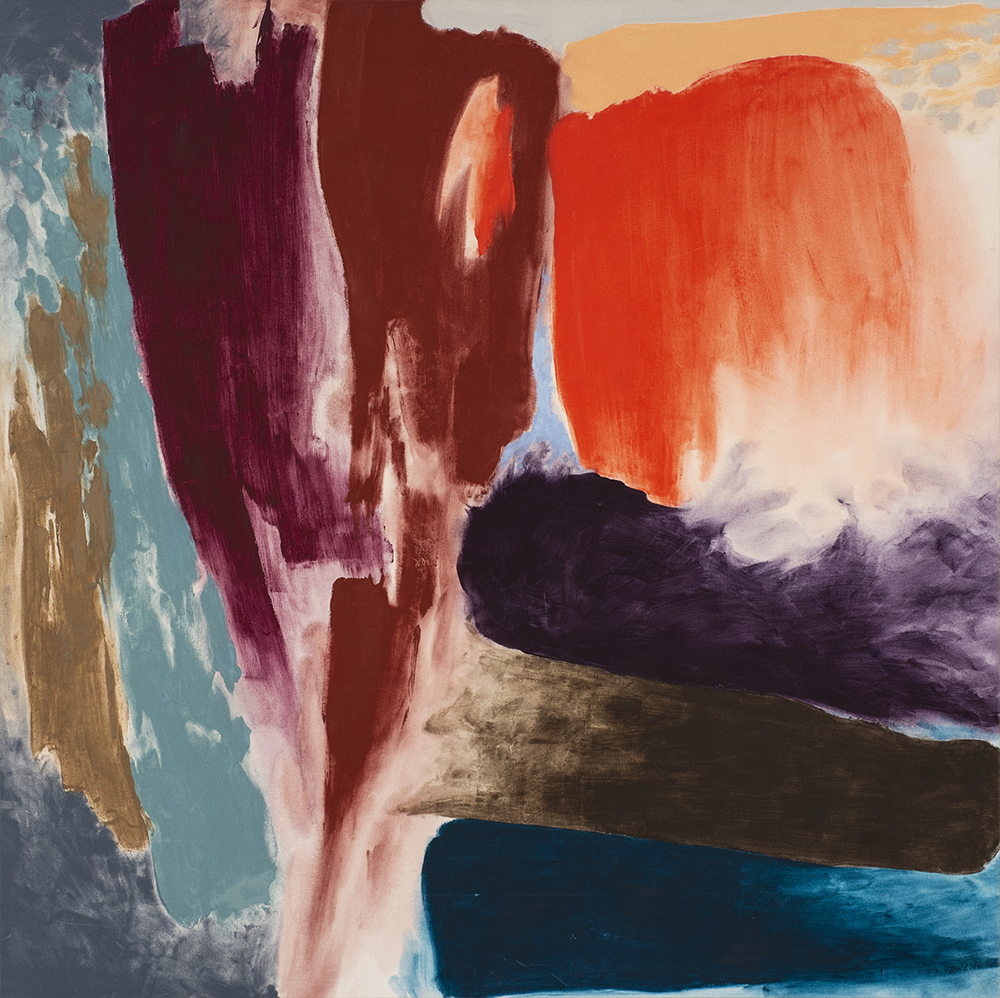 Friedel Dzubas, Phoenix Caught, 1982
Magna on canvas, 182.9 × 182.9cm
Collection of Audrey and David Mirvish
© 2022 Friedel Dzubas / ARS, New York / JASPAR, Tokyo G2749

Jules Olitski (1922–2007, USA)
Born in Russia, Olitski began employing the staining technique from 1960 and attracted attention as a Color Field painter. In 1964, he presented a color field painting covering the entire canvas in gentle gradation. The following year, in 1965, he devised a delicate mist-like expression using an industrial spray gun, which was sublimated into a style of his own. In 1969, he became the first living artist to have a solo exhibition held at the Metropolitan Museum of Art in New York. From 1970 onwards, he returned to using a paintbrush and created thickly painted abstract paintings with violent expressions. He pursued the effects of color and light in painting throughout his lifetime. In addition to paintings, he also presented large aluminum spray sculptures.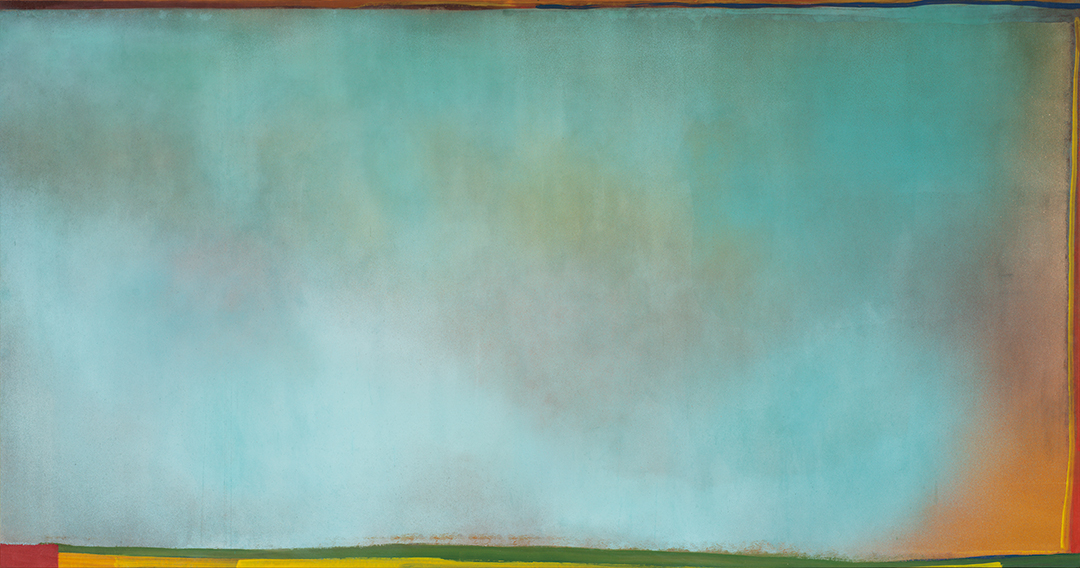 Jules Olitski, Heightened, 1966
acrylic on canvas, 264.8 × 504.2cm
Collection of Audrey and David Mirvish
© Jules Olitski / VAGA at ARS, NY / JASPAR, Tokyo 2022 G2749
---
Events
Guided Tours
Daily, 14:00-15:00
- Booking required on the day of your visit at the Museum's reception desk.

Gallery Talks by the Curator
Saturday, April 9, 11:30-
Saturday, May 14, 11:30-
Saturday, June 11, 11:30-
Saturday, July 9, 11:30-
Saturday, August 13, 11:30-
- Prebooking required

Lecture
Kajiya Kenji
(Contemporary art history; Professor, Graduate School of Arts and Sciences, The University of Tokyo)
Sunday, June 12, 13:30-15:00
- Prebooking required

Tea Room
Original Japanese sweets designed especially for the exhibition under the supervision of wagashi artist Sakamoto Shiho can be savored.

Annex Gallery
March-May: Display and pop-up store organized by the Museum Shop
July-August: Display of PIGMENT TOKYO pigments and summer vacation workshops