Painting into Sculpture
Embodiment in Form
September 14 - December 8, 2019
Hours:

9:30-17:00 (last admission 16:30)
Closed:

Mondays (except Sep. 16, Sep.23, Oct. 14, Nov. 4) , Sep. 17, Sep. 24, Oct. 15, Nov. 5
Organizer:

DIC Corporation
Museum Admission
Adults

¥1,300

College / 65 and over

¥1,100

Elem / JH / HS

¥600
Groups of 20 or more:
Adults

¥1,100

College / 65 and over

¥900

Elem / JH / HS

¥500
Persons with a disability pass:
Adults

¥1,000

College / 65 and over

¥800

Elem / JH / HS

¥400
*Admission also includes entrance to the permanent collection galleries.
- For students and seniors over 65, discounts require identification such as a Student ID, passport or driver's license.
- For persons with a disability pass=the same discounted price applies for one accompanying care-giver for each disability pass holder
Outline
Is it an unusual thing for painters to create sculpture as well?
Looking back into history, the famed writer on Renaissance art, Giorgio Vasari, writes in his authoritative book Lives of the Artists that the Renaissance master Leonardo da Vinci and his mentor Andrea del Verrocchio were among many artists who were both painters and sculptors. This said, however, as artists of later generations became increasingly specialized, we see that while sculptors, who were generally prolific in the use of sketching in their art, would at times also do paintings or etchings, but it became increasingly rare for painters to devote serious artistic efforts to creating works of sculpture.
Entering the modern era, we know that a number of Impressionist painters also created outstanding works of sculpture. Among these were Edgar Degas and Pierre-Auguste Renoir, and among their contemporaries who also devoted themselves passionately to the creation of sculpture was Honore Daumier. Their work in sculpture was primarily a process of giving three-dimensional form to the figures that appeared in their paintings. Paul Gauguin also created notable works of sculpture based on his study of the folk art of Tahiti.

Then in the 20th century, avant-garde artist undertook new experiments with form in their paintings and then tried to give three-dimensional form to them. Why was it that they then went beyond the new freedom they had found in painting to trade their brushes for tools and chose new materials to enter the world of gravity and create sculptures? What is the connection between their paintings and the sculptures they gave birth to. Certainly their creations were not simply the work of amateur sculptors.

In this exhibition, we are proud to present a selection of sculptures by avant-garde artists of the 20th century that emerged from their paintings. But showing their paintings along with their subsequent sculptures, we hope to reveal their artistic intentions in a new light.
*Some works will be rotated in and out during the exhibition.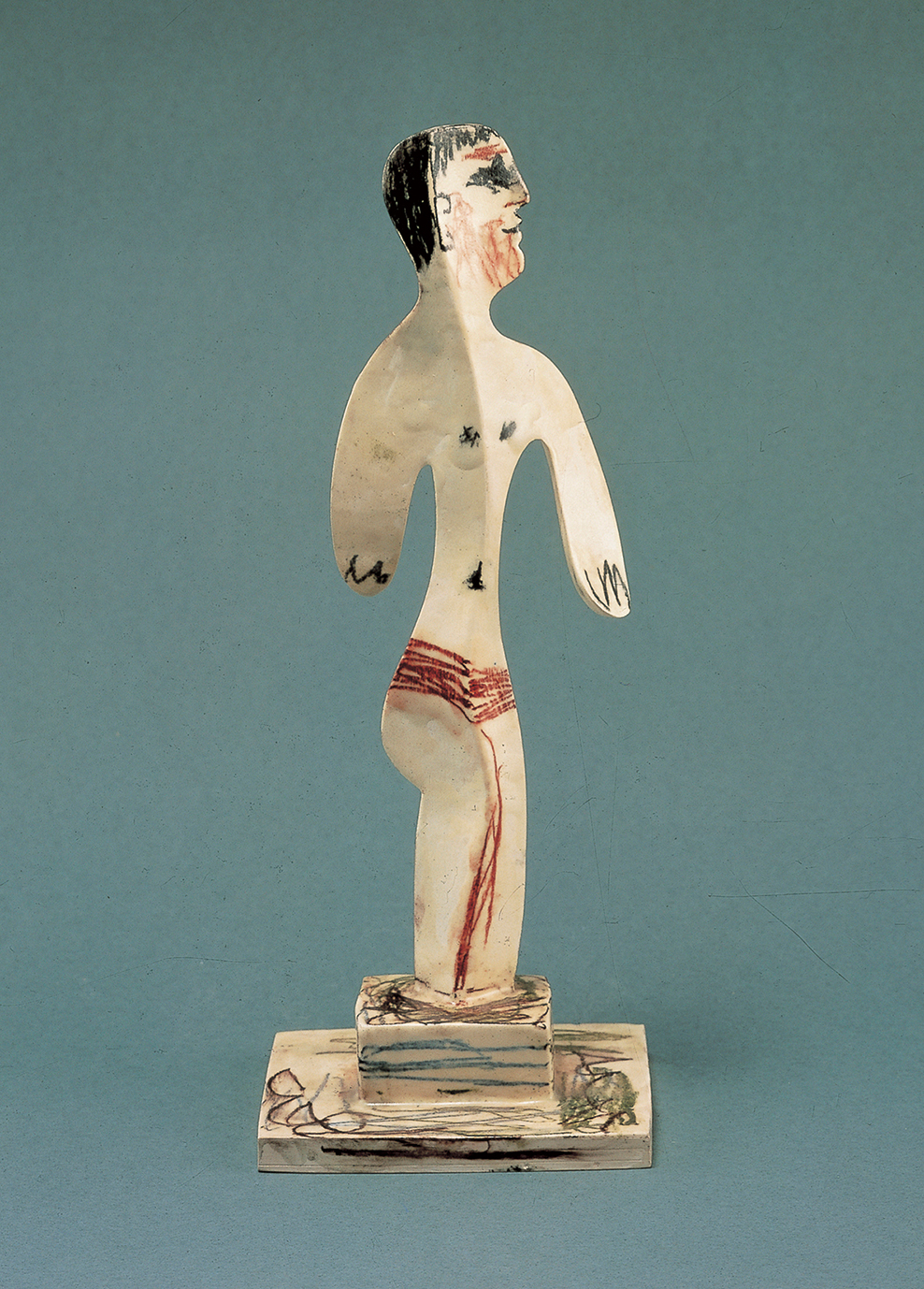 Pablo Picasso
Bather, c.1961
The Hakone Open-Air Museum
©️ 2019 - Succession Pablo Picasso - BCF (JAPAN)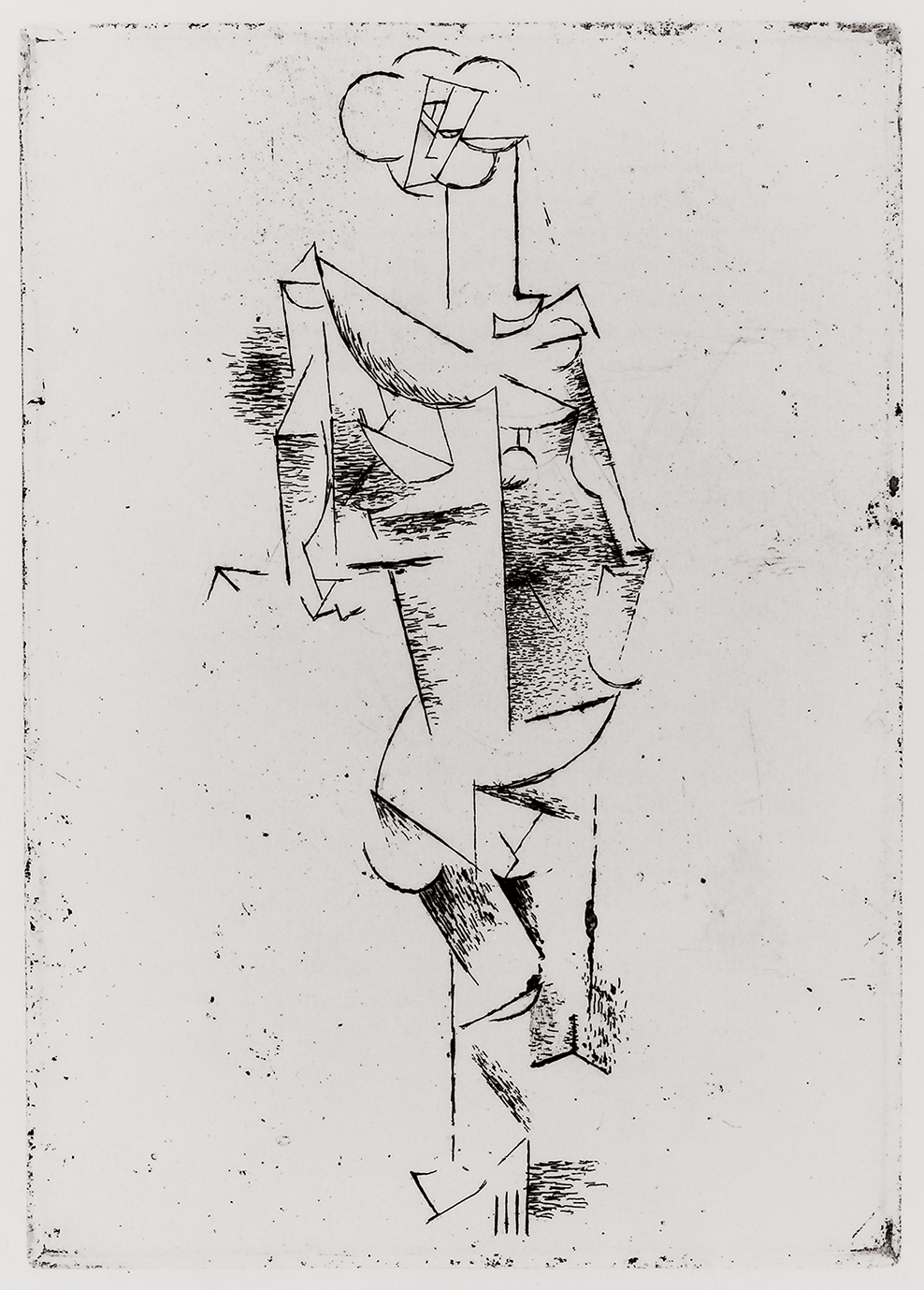 Pablo Picasso
Miss Léonie, 1910
Kawamura Memorial DIC Museum of Art
©️ 2019 - Succession Pablo Picasso - BCF (JAPAN)
---
The Sections
1. From Experiments in Painting to Sculpture
It was at the time when Pablo Picasso was developing the new method of depicting three-dimensional subjects in two dimensions known as Cubism; it was at the time when Giacomo Balla, a proponent of Futurism, was searching for pictorial devices to depict the new sense of speed in contemporary life; and it was also when René Magritte was seeking to depict mysterious new worlds in a painting style known as Surrealism, inhabited by things that could not exist in the real world; it was then that all three of these artists began to create sculpture as an outgrowth of their new experiments in painting.
It was the unique pictorial visions of these avant-garde artists, so different from the proponents of naturalism, which inspired works of sculpture that would occupy real spaces with completely new presence.
Artists displayed: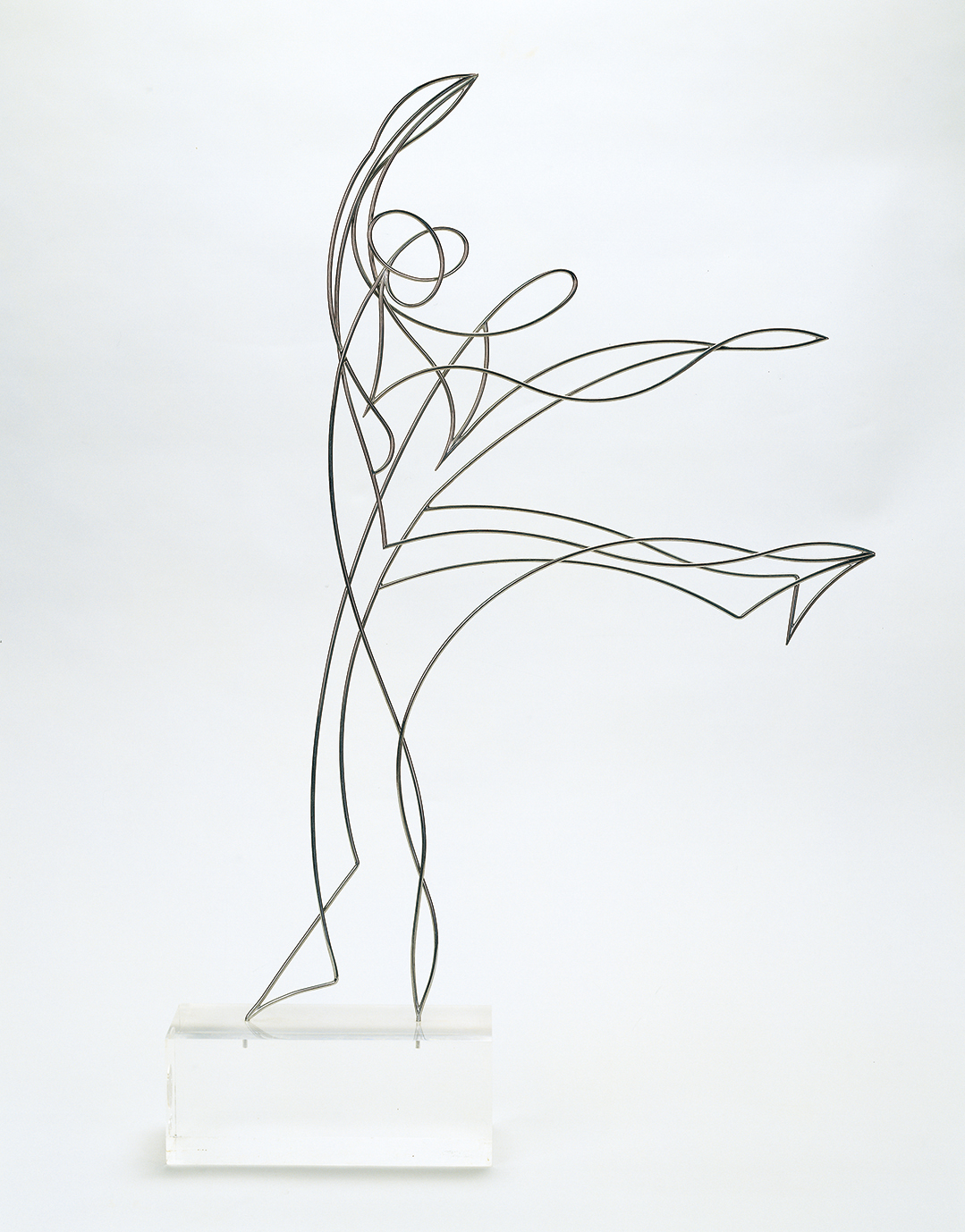 Giacomo Balla
"Duo" Ballerini del Bal Tic Tac, 1920/22
FUKUYAMA MUSEUM OF ART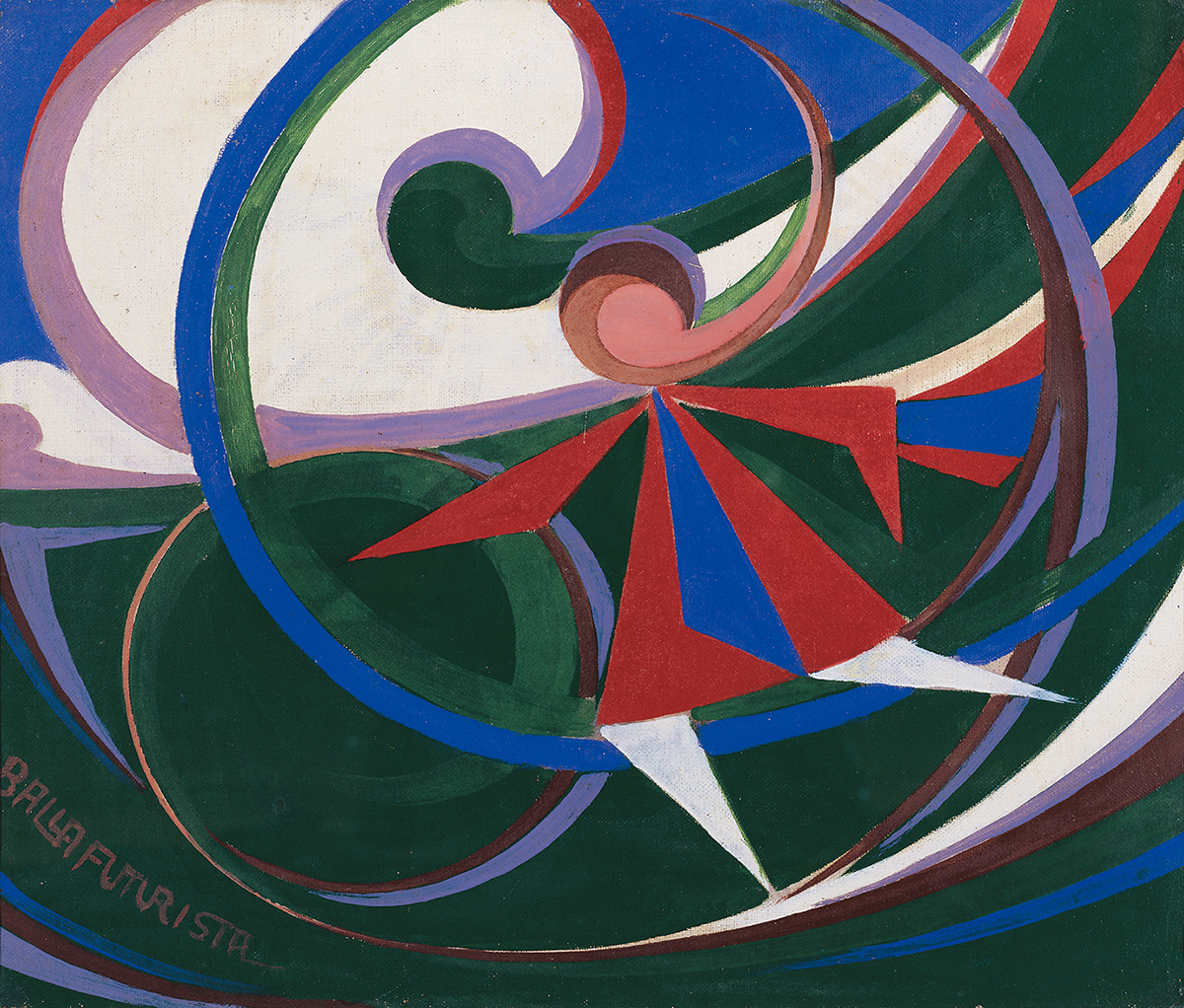 Giacomo Balla
Bambina col Cerchio, 1915
FUKUYAMA MUSEUM OF ART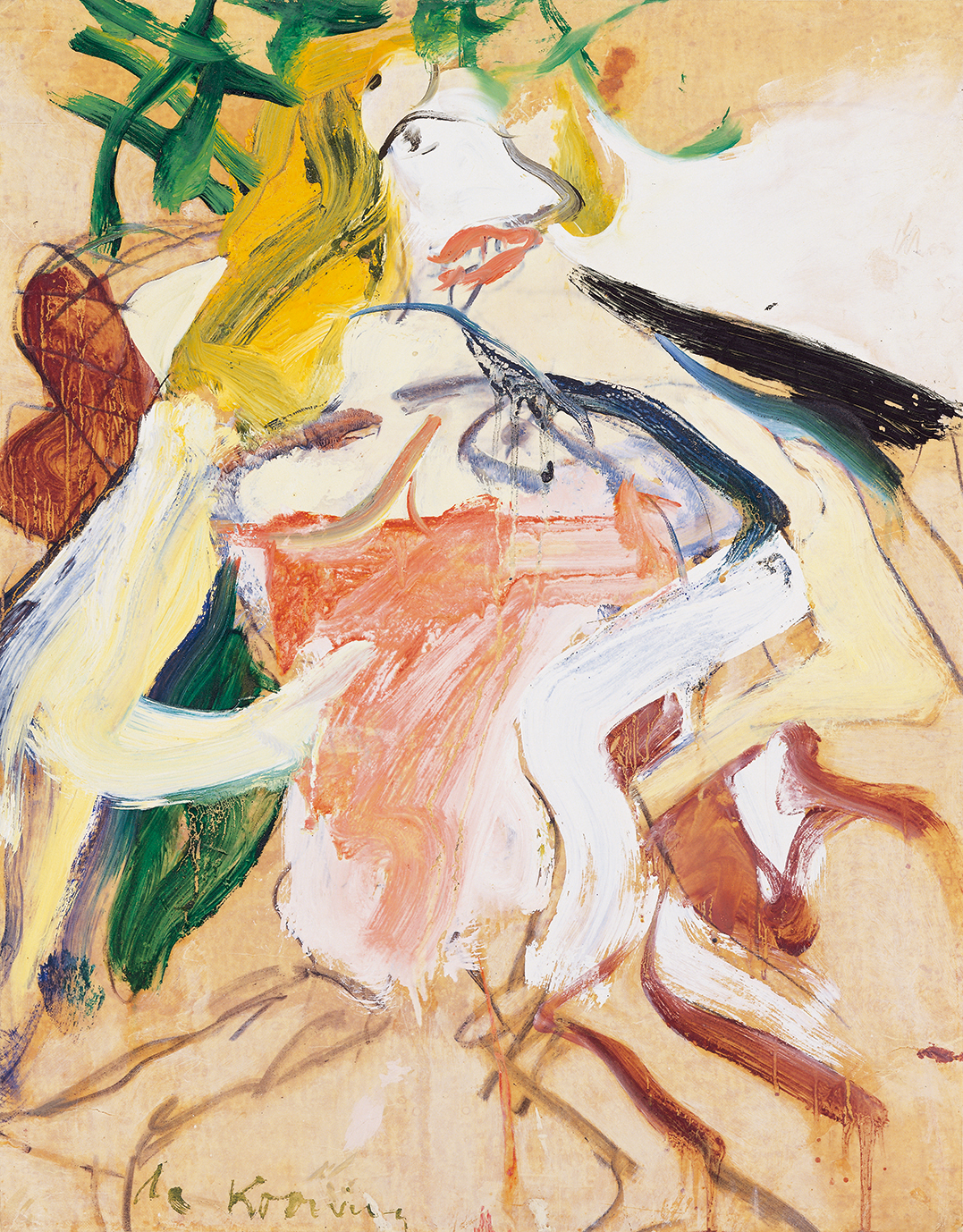 Willem de Kooning
Women in Landscape Ⅵ, 1968
Hiroshima City Museum of Contemporary Art
© 2019 The Willem de Kooning Foundation, N.Y. / ARS, N.Y. / JASPAR, Tokyo
B0421
Willem de Kooning
Cross-legged Figure, 1972
Yusaku Maezawa Collection
© 2019 The Willem de Kooning Foundation, N.Y. / ARS, N.Y. / JASPAR, Tokyo
B0421
2. Objet, or Sculpture as Anti-Painting
Around 1960, there emerged a new group of artists who had begun to question the essence of the genre known as painting and to dissect the components of what had been accepted until then as constituting a picture. Their attitude was one of rethinking what a painting itself was, before ever beginning to think about the subject to paint.
Jasper Johns approached the painting as primarily a flat physical object. When Johns took the piece of cloth that is a flag and painted it on a canvas, his action shook any firmly existing presumptions about the relationship between what was considered a painting and what was not.
When Johns held a solo exhibition in Tokyo, it left a considerable influence on Japanese artists. Mokuma Kikuhata inherited and carried on the artistic inquiry proposed by Johns' work about the relationship between a painting and that which was not. Eventually, his exploration of the relationship pictorial elements and material elements led Kikuhata to his definitive Ptolemaic Theory series of works.
Although he died at a young age, Piero Manzoni's work emerged as an extreme exploration of "painting as object." The works he did such as drawing continuous straight lines at considerable length, measuring that length and then rolling it up, placing it in a cardboard tube and signing it as a work of art, can probably be seen as a completely new form of drawing as "objet".
Artists displayed: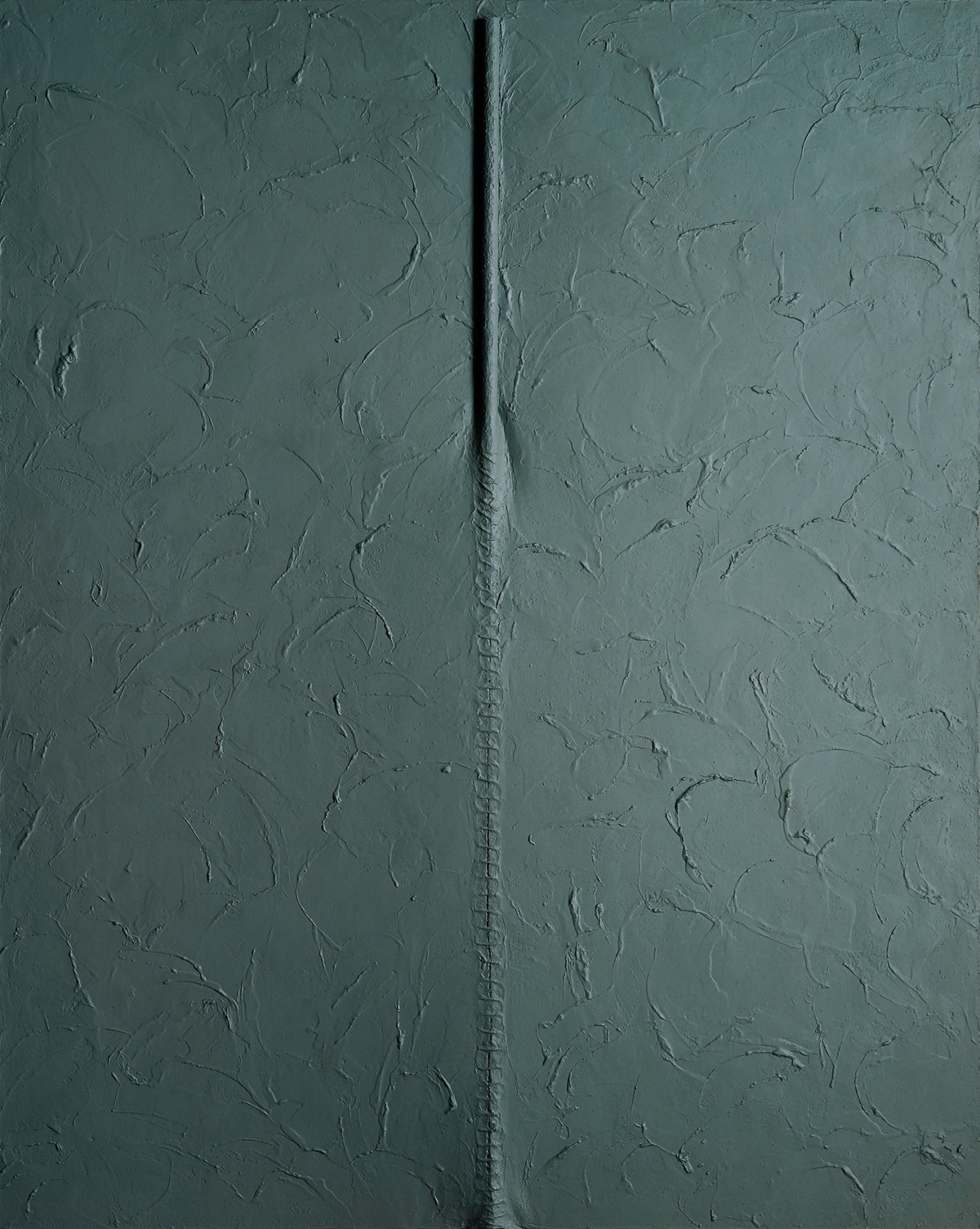 Mokuma Kikuhata
Ptolemaic Theory Ⅶ, 1983
The Miyagi Museum of Art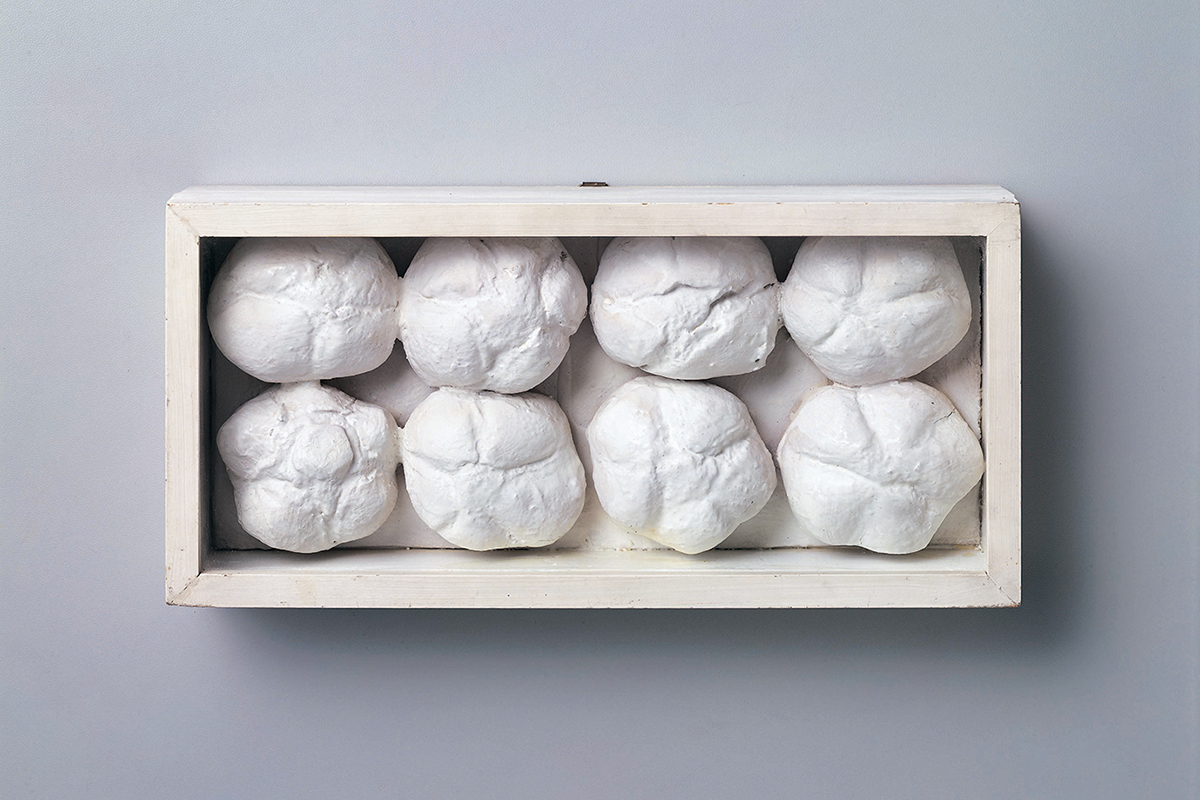 Piero Manzoni
Achrome, 1961
FUKUYAMA MUSEUM OF ART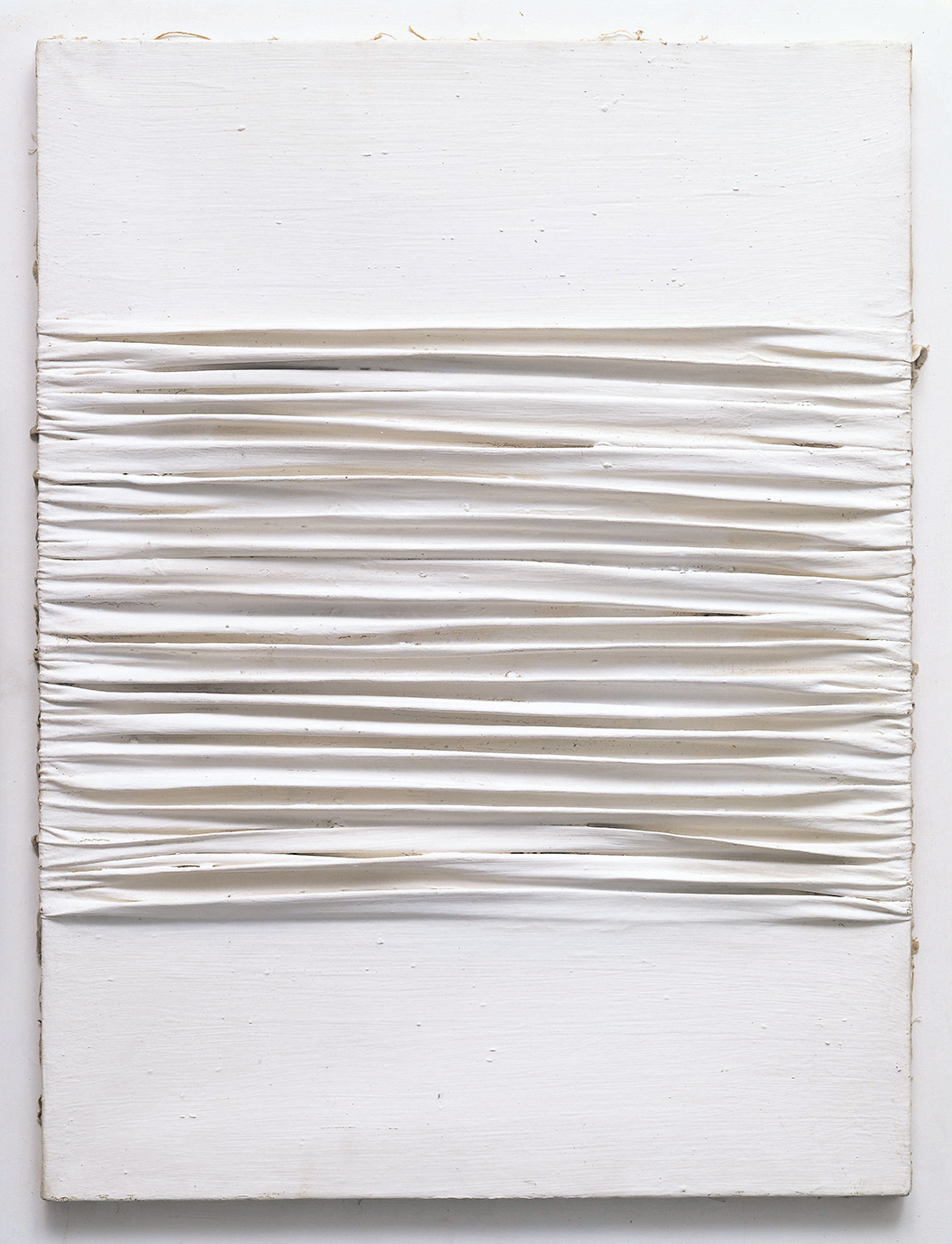 Piero Manzoni
Achrome, 1958/59
Toyota Municipal Museum of Art
3. Pop Art and Minimal Art: Materialization of the Pictorial Space
The artists of the Pop Art movement picked up on the image of anonymity special to mass-produced products and employed it not only in paintings and prints but also in three-dimensional works. Through process of fabrication and repetition, their images gained substance and presence that shook the boundary between the real and the virtual.
As the material for her "soft sculptures," Yayoi Kusama began first of all with Stuffed fabric. Her soft sculptures, that don't stand, which were painted in monotone and placed on everyday objects like chairs can probably be seen as outgrowths of the net paintings the artist was doing at the time.

Among the first artists to express the spaces of a painting as physical objects were Frank Stella and Donald Judd. Based on his own theories, Stella sought to turn paintings into objects and conceived of the "shaped canvas" that would coincide with the pictorial image he drew and the forms in his paintings.
Artists displayed: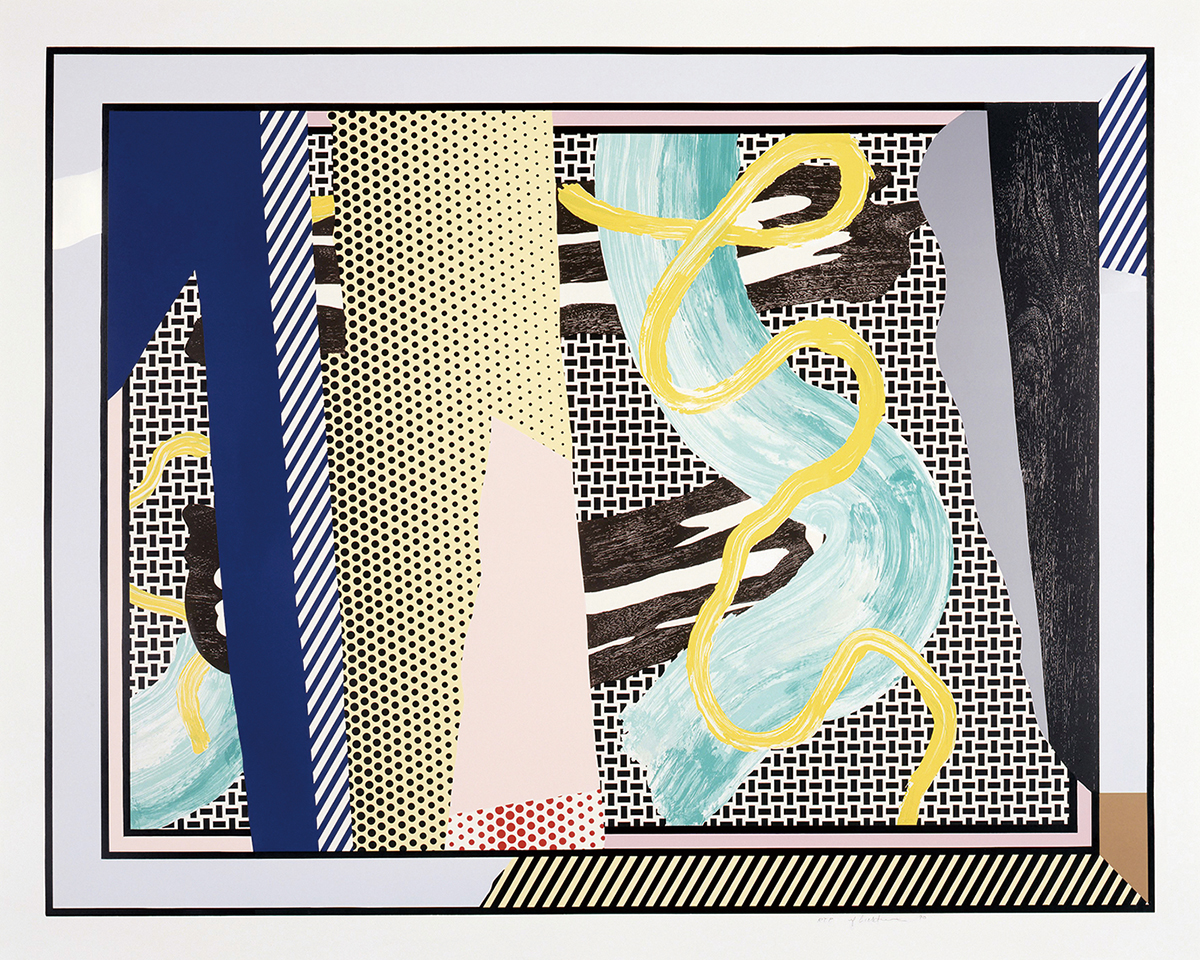 Roy Lichtenstein
Reflections on Brushstrokes (Reflections Series), 1990
DNP Foundation for Cultural Promotion
Estate of Roy Lichtenstein, N.Y. & JASPAR, Tokyo, 2019
B0421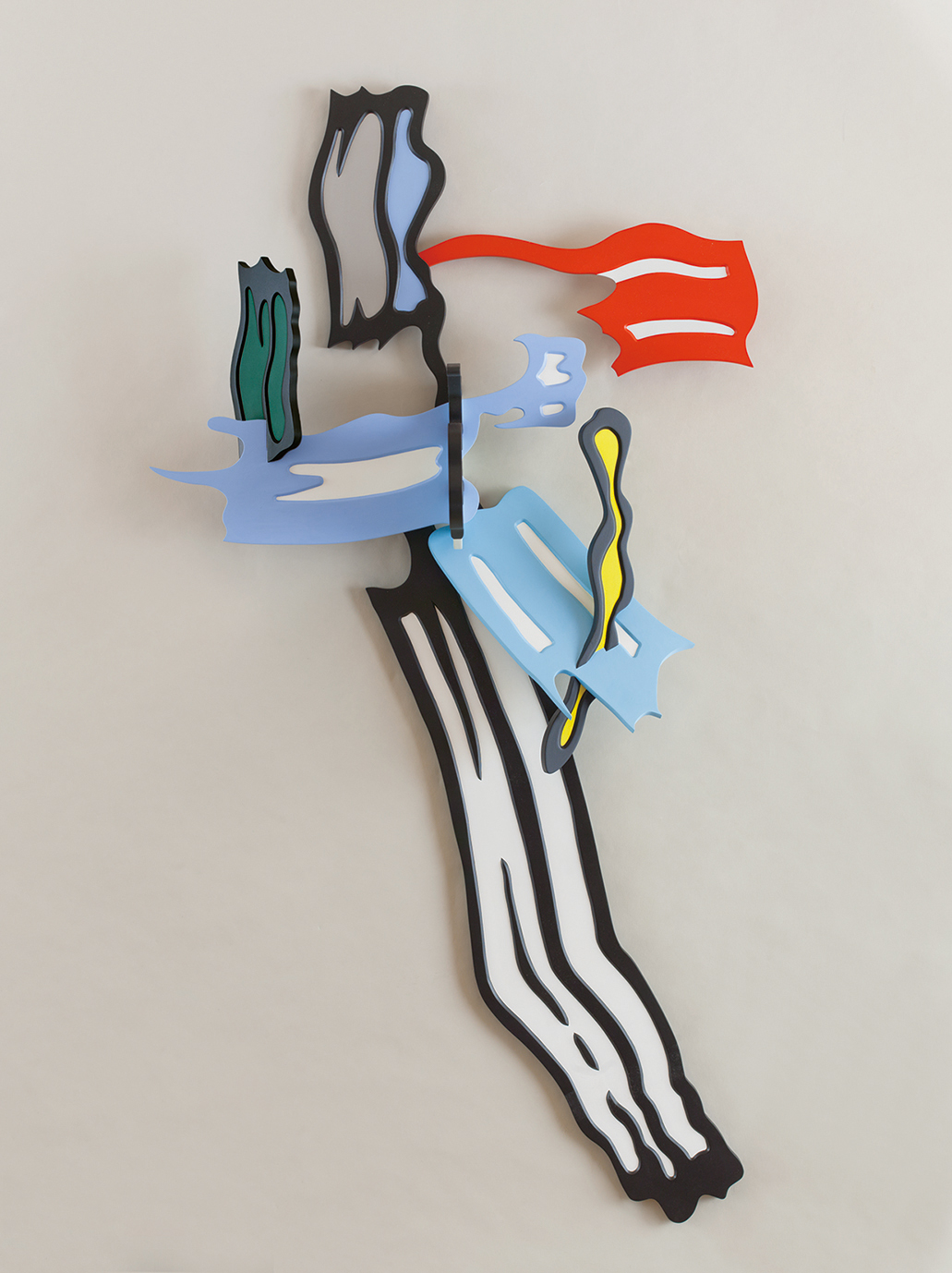 Roy Lichtenstein
Brushstroke V (Brushstrokes Series), 1986
DNP Foundation for Cultural Promotion
Estate of Roy Lichtenstein, N.Y. & JASPAR, Tokyo, 2019
B0421
4. Beyond Painting: Projection and Spaces
After Minimalism, an increasingly large number of works of sculpture by painters began to adopt the style of installations in exhibition spaces. With this, sculpture by painters can be said to have reached a turning point in the 1980s.

In this section we introduce artists who used other methods than strict sculpture to go far beyond the traditional painting style. These artists often took the methods of photography as their new point of departure, but they weren't interested in making a painting out of a photograph. Natsuyuki Nakanishi collaborated with Hideyuki Igarashi, to take photographs of drawings and dissected them digitally, and in the process of magnifying them brought previously non-existing colors into them.
Nakanishi called this process in painting "diffusing" and saw it as a means of taking a painting far off to acquire a new space. Thinking about what makes a painting viable led to methods to expand their possibilities for diversity.
Artists displayed:
---
Programs
Details and information about how to make reservations are provided on the Japanese webpage.
Talk Events by Guest Speakers (reservations required)
1.Masato Kobayashi (Painter) and Yoshitomo Nara (Painter, sculptor)
"Leaving and Going Beyond the Wooden Frame Because We are Painters"
October 12 (Sat.)


2.Yurie Nagashima (Photographer, writer) and Takashi Ishida (Painter, video artist)
"To Shoot and See New Images Appear – Into Spaces"
November 16 (Sat.)

Gallery Talks by the Curator
Saturday, September 14, 14:00-15:00
Saturday, November 30, 14:00-15:00
- No reservations required
- Gather at the Entrance Hall 14:00
- Free with Museum admission

Guided Tours
Daily (except Sep. 14, Nov. 30), 14:00-15:00
- No reservations required
- Gather at the Entrance Hall 14:00
- Free with Museum admission

Museum Concert (reservations required)
Shuta Hasunuma (Musician, artist)
Saturday, October 26, 18:00 Start
- Reservations required. See Japanese page for details.