Notice
About the removal of the advance reservation requirement – Requests to visitors
Currently, prior reservations by visitors are required to visit the museum , however, in view the recent COVID-19 infection situation, etc., the decision has been made to remove this requirement for advance reservations as of July 1 (Fri.).
Please note, however, that in order to prevent the spread of COVID-19 infections, we still ask that visitors observe the following rules before entering the museum.
---
Requests to Our Visitors
・ Persons with a fever, cold symptoms or olfactory (taste) abnormalities are asked to refrain from visiting the museum.
・ Please bring a facial mask and always wear it inside the buildings. Outdoors, please wear your mask when talking in situations where social distancing is not possible.
・ Please refrain from visiting the museum in groups of more than 20. Please refrain from visiting the museum in groups of more than five and maintain proper social distancing from others.
・ Visitors will have their temperature taken by non-contact temperature measurement when entering the museum. Please be advised that persons with a temperature of 37.5 degrees C. or higher will not be admitted.
・ Depending on the degree of crowding in the buildings, please understand that visitors may be asked to wait temporarily before entering.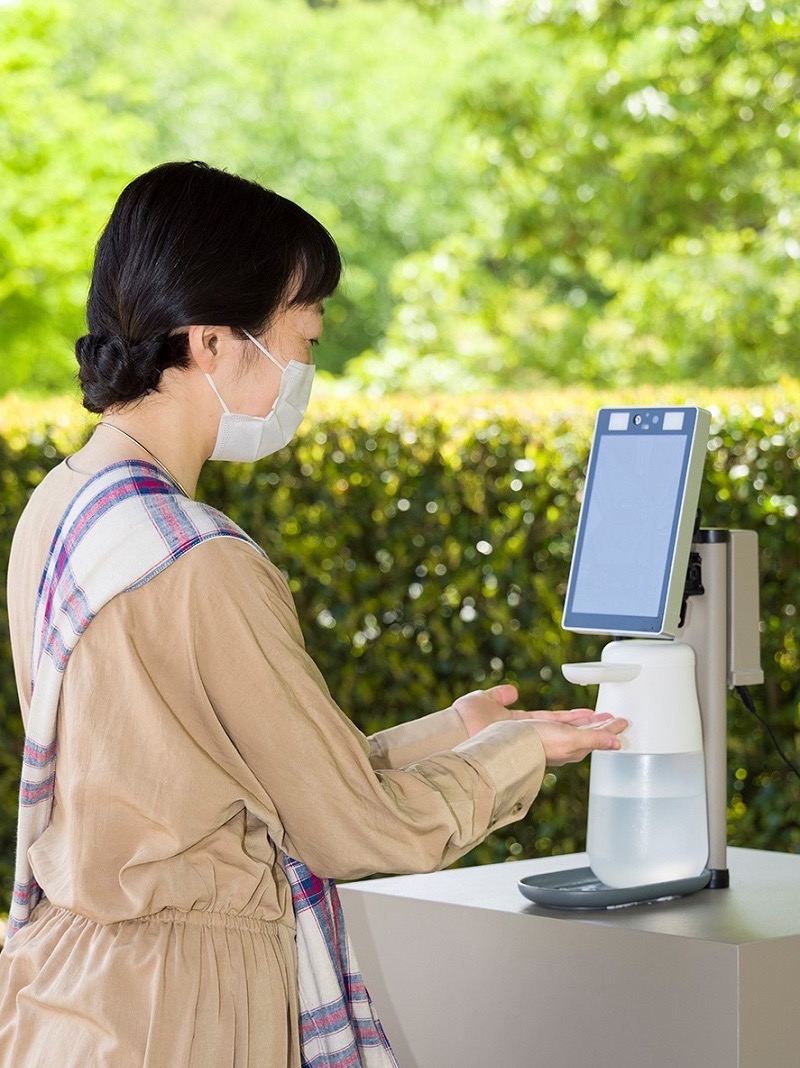 The Museum's Coronavirus Countermeasures
・ Museum employees will take proper health measures and always wear facial masks on the job.
・ Ventilation measures are taken in the museum facilities and free shuttle buses and surfaces touched by visitors and staff are regularly sterilized.
・ Sterilizing hand spray and non-contact temperature measurement devices are placed at entrances to the free shuttle buses and the Museum and our staff instruct visitors in their use.
・ Non-contact forms of payment via credit cards, e-money and smartphone payment are in use (only the Tea Room requires cash payment).​​​​​