Notice
About the Gratuitous Distribution of the Booklet Joseph Cornell and Japan
The Kawamura Memorial DIC Museum of Art will now be distributing gratuitous copies of the booklet Joseph Cornell and Japan: Tracing "Two Kinds of Time".
This booklet contains a full transcription in Japanese and English of the lecture event held during the run of the exhibition "Joseph Cornell: Collage & Montage" and includes a wealth of information about how Cornell came to be so widely admired and accepted in Japan, along with an abundance of reference materials and reproductions of Cornell's works.
Apply as shown below to receive your complimentary copy of this booklet.
How to Apply
Gratuitous distribution has ended.
We sincerely appreciate many applications.

※ Requests are limited to only one booklet per person.
※ Gratuitous distribution will end when all of the booklets have been distributed.
※ Based on postal conditions, some time may be required before delivery.
※ Be sure to specify your delivery address. Booklets will not be distributed at the Museum.
Booklet Outline

Joseph Cornell and Japan: Tracing "Two Kinds of Time"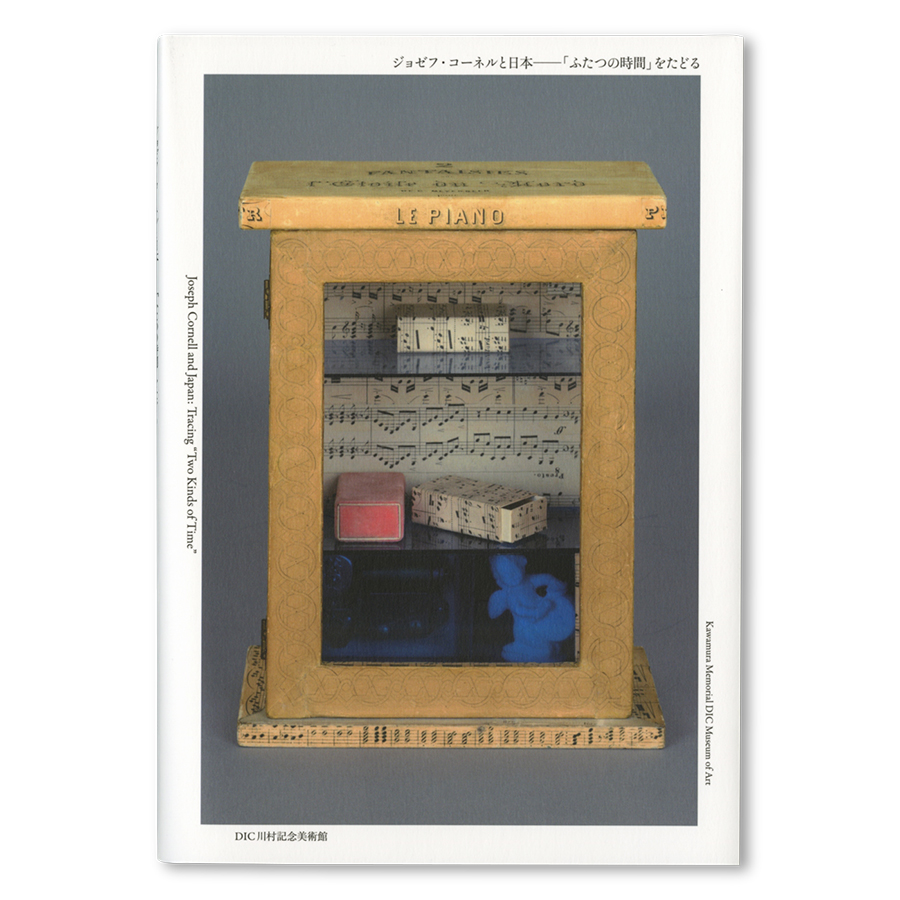 Speakers: Shigeru Yokota (Yokota Shigeru Gallery) and Yuka Asaki (The Museum of Modern Art, Kamakura & Hayama)
Moderator: Sotaro Okamoto (Kawamura Memorial DIC Museum of Art)

Editors: Yusuke Kameyama (Kawamura Memorial DIC Museum of Art) and Shin-ichi Numabe
Translation (Japanese-English): Polly Barton
Design: Shun-ichi Miki (Bunkyo-zuan-shitsu)

Languages: Japanese and English
Format: 23.8×16.5 cm, 64 pp.
Publisher: Kawamura Memorial DIC Museum of Art
First Edition: December 10, 2020