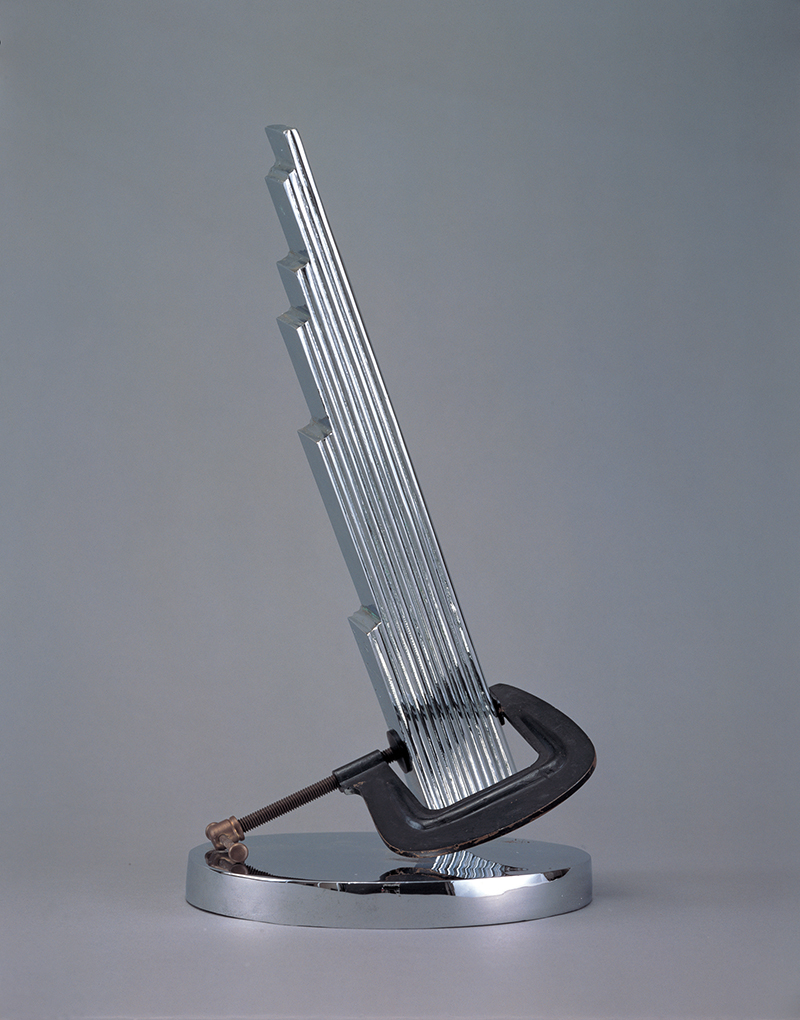 Affections:
Objects of Man Ray
October 8, 2022 - January 15, 2023
Hours:

9:30-17:00 (last admission 16:30)
Closed:

Mondays (except Oct. 10, Jan. 2 and 9), Oct. 11, Dec. 25 - Jan. 1, Jan. 5 and 10
Organizer:

DIC Corporation

Man Ray, New York 17, 1917/1966
iron and clamp, 45×24㎝
Kawamura Memorial DIC Museum of Art
© MAN RAY 2015 TRUST / ADAGP, Paris & JASPAR, Tokyo, 2022 G2813
Outline
Man Ray (born Emmanuel Radnitzky, 1890–1976) was an artist active in the 20th century in the United States and Paris who created works in a range of media, beginning with paintings and going on to include photographs, objects, films and more. In this exhibition, we focus on displaying the objects (or objets d'art, in French) that Man Ray is known to have referred to as, "Objects of My Affection." As an American of Jewish lineage drawn by the allure of Paris, Man Ray faced the language barrier and the threats of war there. During his hectic life, he became acquainted with numerous artists and lovers, in repeated encounters and partings. The objects that he continued to produce throughout his career were based on poetic interaction of object and word and they set free of their original functions by the unfettered creativity of Man Ray's ideas. In this exhibition, his objects are displayed along with related paintings, photographs, printed materials.

Works on display (planned)
A core of about 50 Man Ray objects are displayed with the artist's related paintings, photographs, films and printed materials for a total of some 150 works and items.