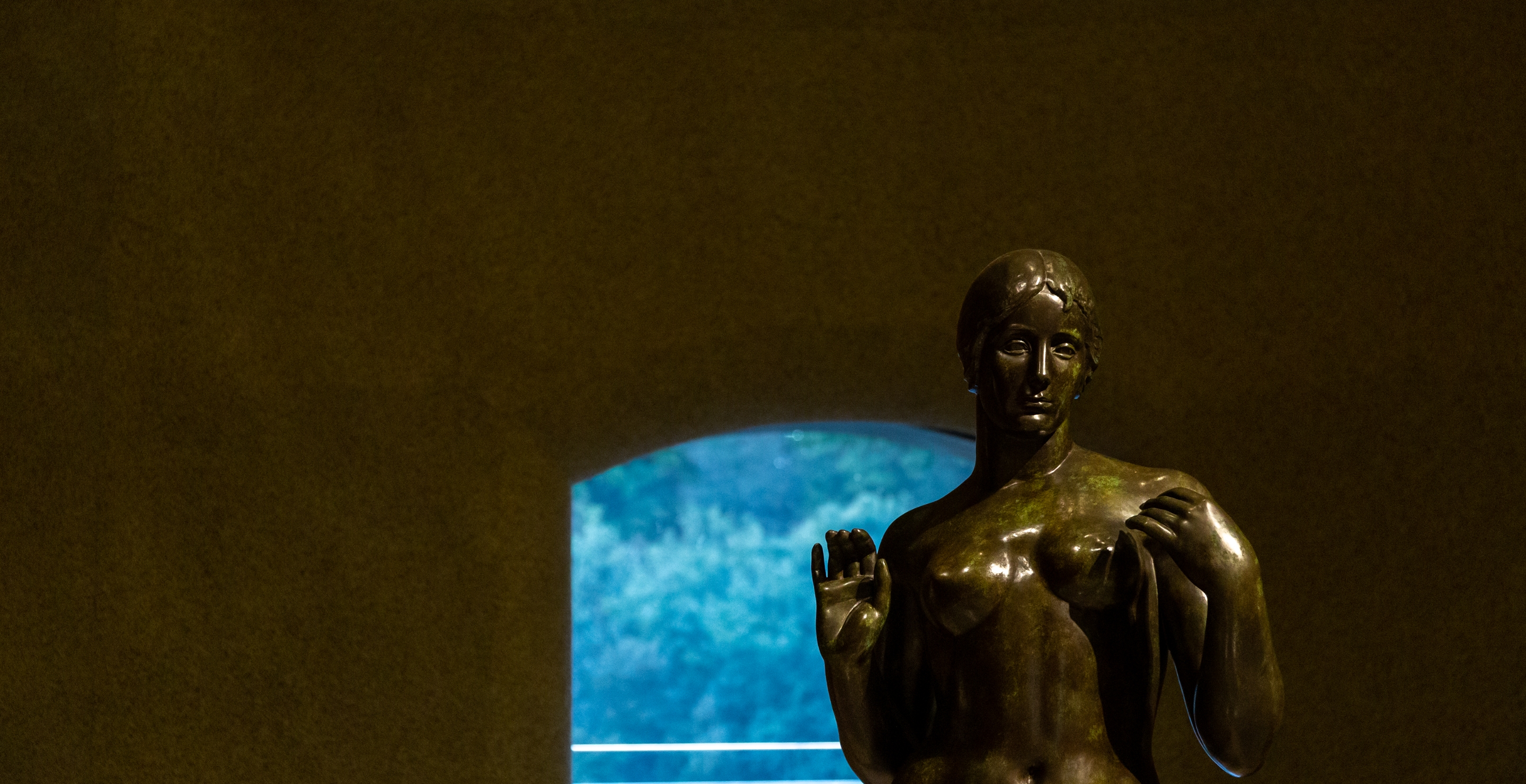 Spaces Designed Specifically for the Artworks
A Diversity of Display Spaces
The Kawamura Memorial DIC Museum of Art is comprised of eleven gallery spaces, varying in size and design concept. Since the majority of its collection had already been amassed at the time of construction of the museum, the architectural aim of these spaces was to accommodate and enhance specific works of art. The eleven unique rooms reflect such things as the size or shape of the art to be displayed in them as well as the historical context in order to bring out the best in the artworks. These spaces aim to create a gentle convergence between the art works and the viewers.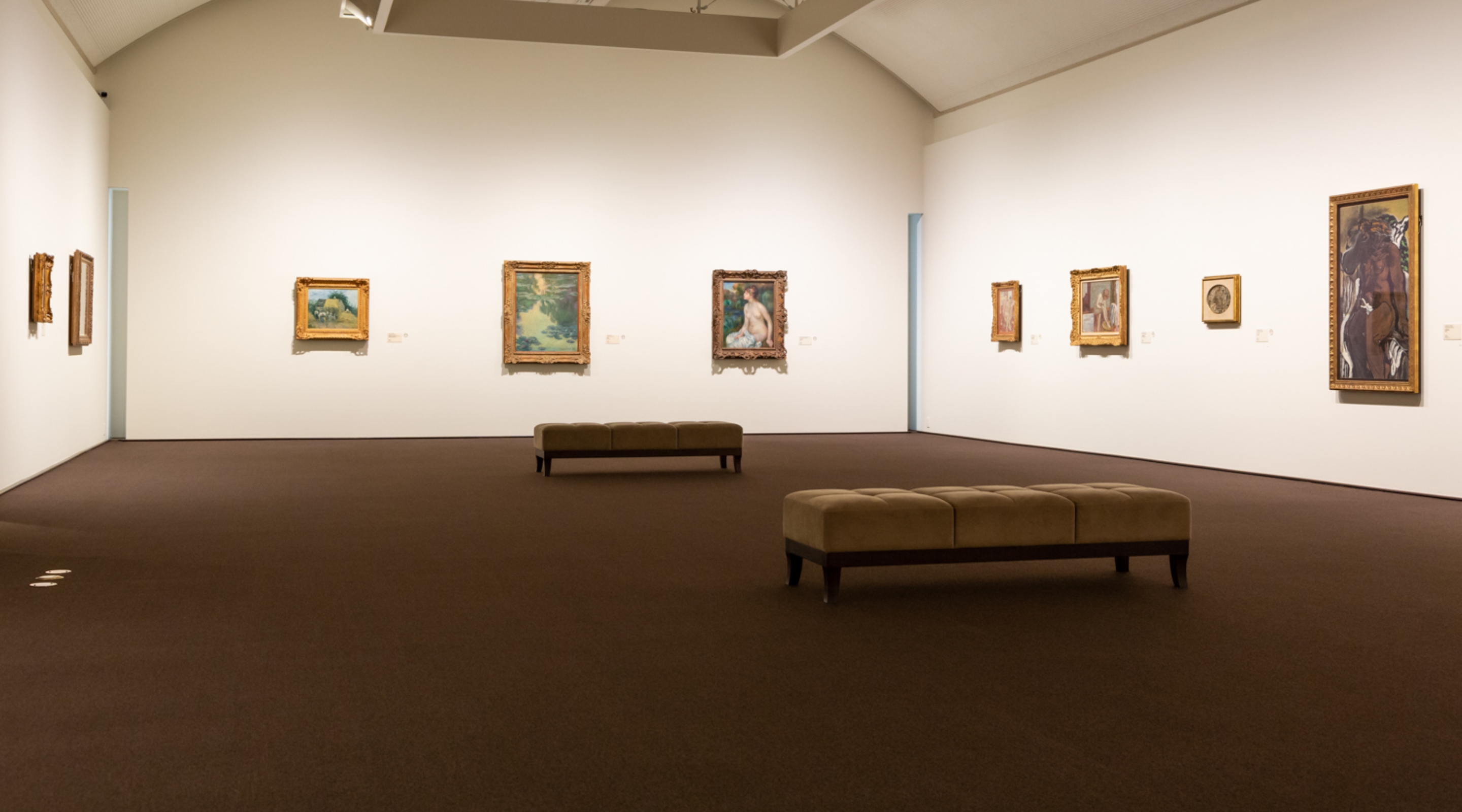 Gallery 101
European Modern Art Room
In its day, Impressionist art was enjoyed at close proximity in the comfort of normal living spaces. The use of an arched ceiling and carpeted floor in this gallery aims to a provide museum visitors with such relaxation as if in a living room. In this comfortably sized gallery with its relaxing atmosphere, the works of artists like Monet and Chagall can be viewed in a leisurely way that fully intrigues us with an air of familiarity.
Gallery 101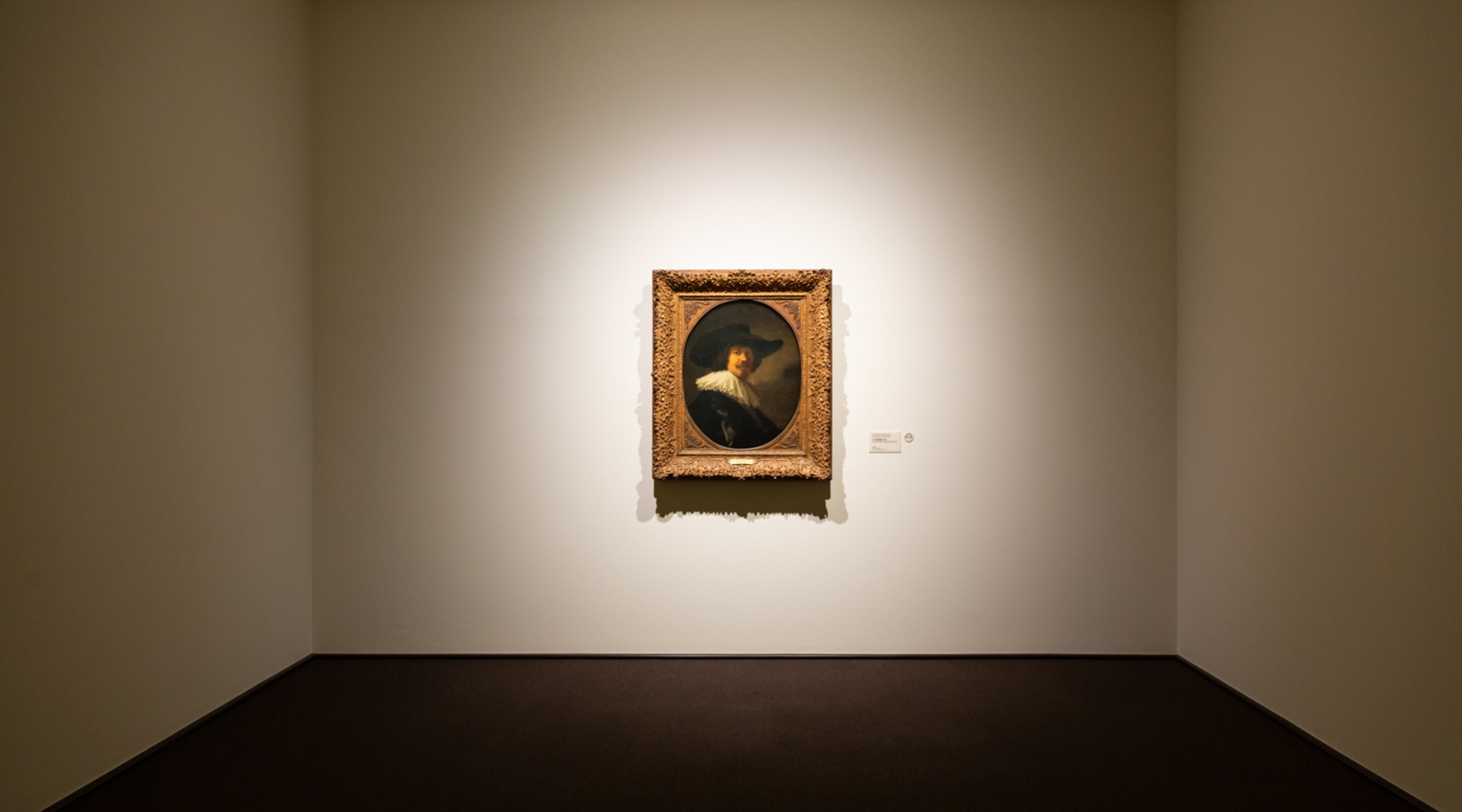 Gallery 102
Room with Portrait of a Man in a Broad-Brimmed Hat
In this, the smallest room in our museum, hangs a single portrait by the 17th century Dutch master, Rembrandt. The expression of the man that reveals of equal parts confidence and pride, at once has a gracious and noble air, while also espousing an intimacy. Reinforcing this feeling of familiarity is its distance from the viewer, where one encounters its subject as if meeting someone face-to-face.
Gallery 102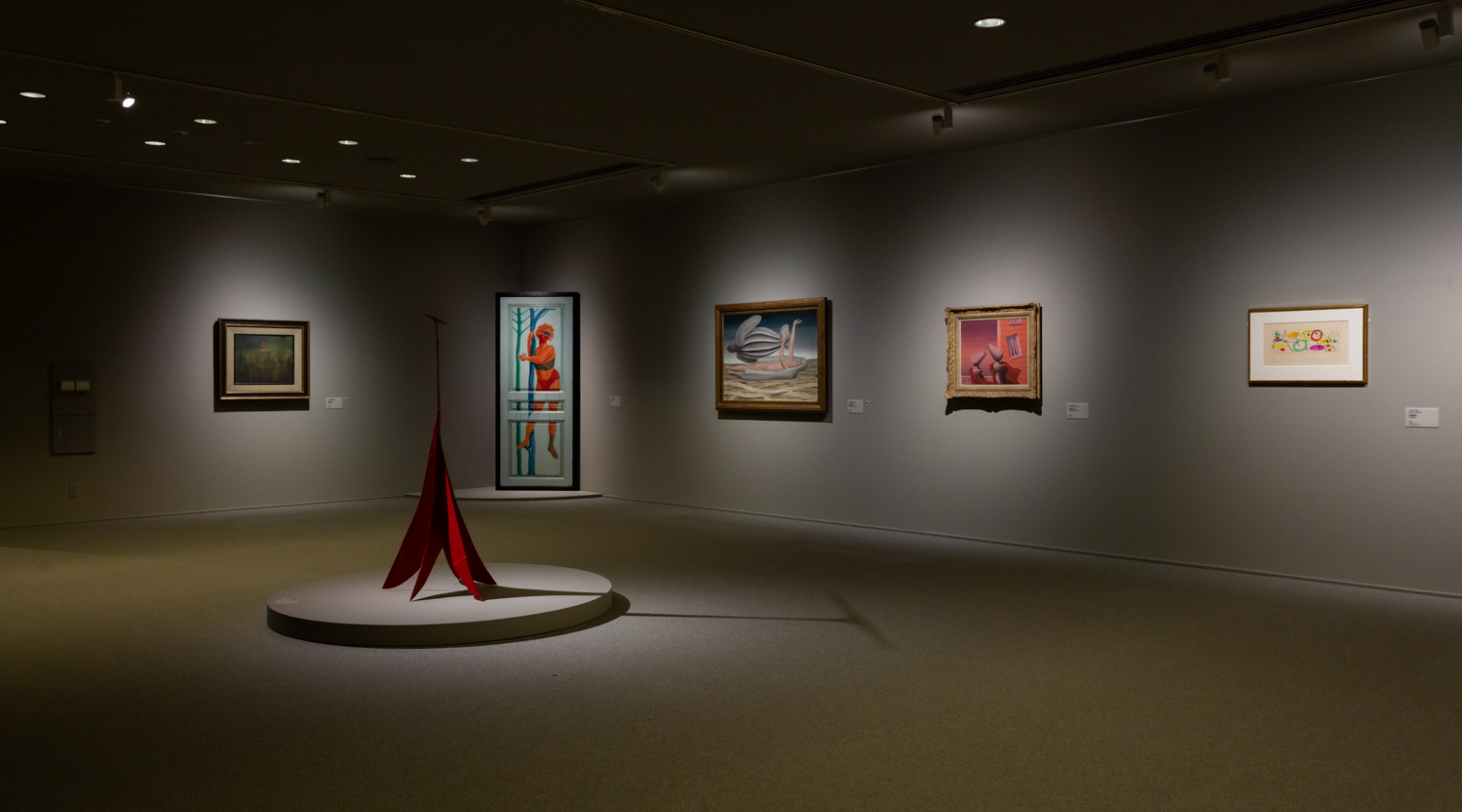 Gallery 104
Pre- and Post-WWII European Art Room
Composed of a low ceiling and gray walls and floor, this smaller, dimly lit space, was created in anticipation of displaying works by Dada and Surrealist artists like Arp, Ernst and Magritte, as well as Art Informel artists such as Dubuffet and Wols. The space prompts reflection, allowing one to delve deeper into the spirit of these works that rebelled against the old values, and how they were created in the historical backdrop of the First and Second World Wars.
Gallery 104
© 2022 Calder Foundation, New York / Artists Rights Society (ARS), New York / JASPAR, Tokyo G3055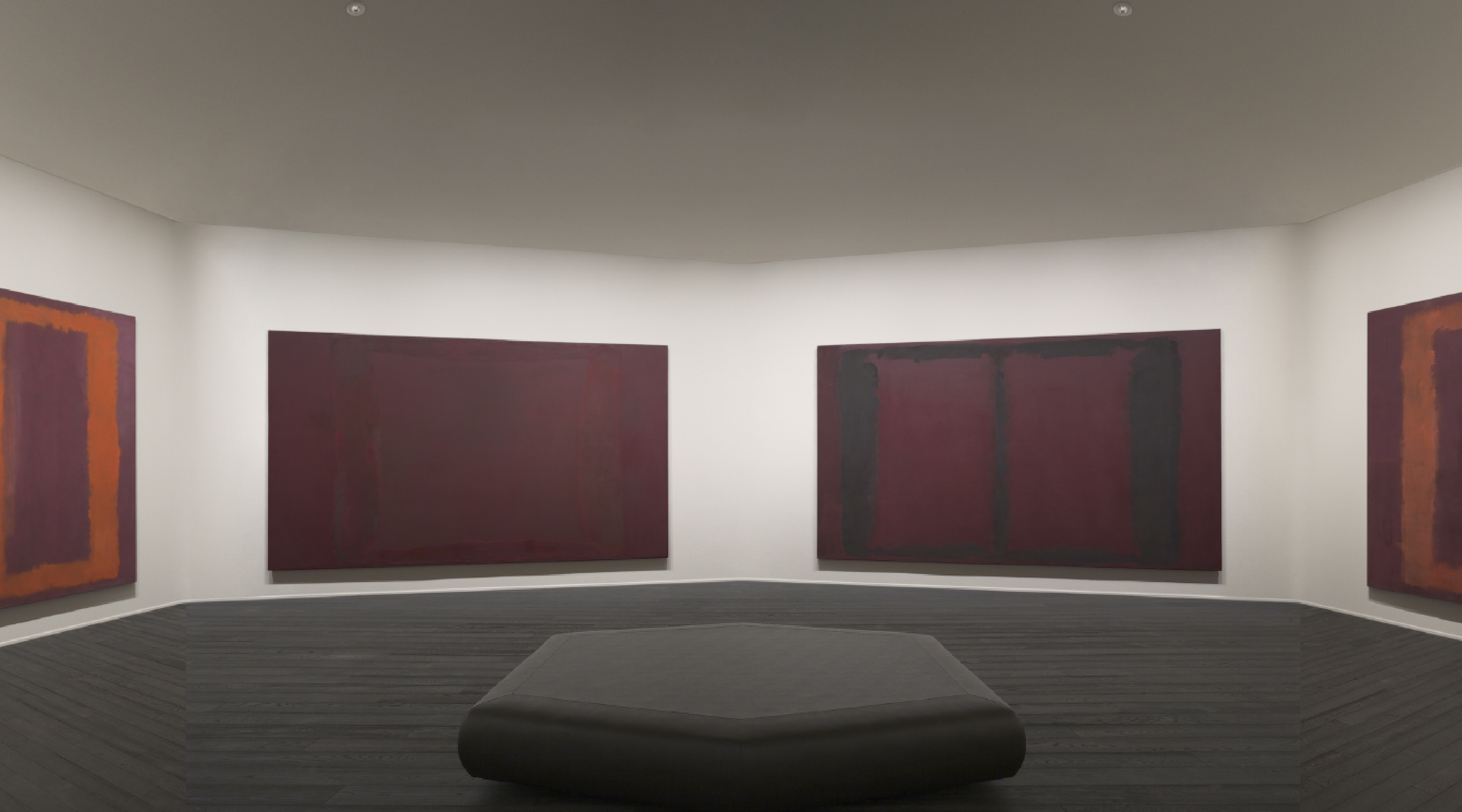 Gallery 106
The Mark Rothko Room
This room was added on in the year 2008 to house a permanent collection of seven paintings of Rothko's Seagram Murals series. The space is an irregular heptagon, which allows one painting to be hung on each wall, while the corners where the walls meet each other are rounded off to further accentuate the sense of being enveloped by the Murals. The painted surfaces of the Murals are highly nuanced and in order to draw out this quality in its entirety, unreflective surfaces of diatomite plaster for the walls and a charred oak floor are used to minimize reflection of light on the paintings.
Gallery 106
© 1998 Kate Rothko Prizel & Christopher Rothko / ARS, New York / JASPAR, Tokyo G3055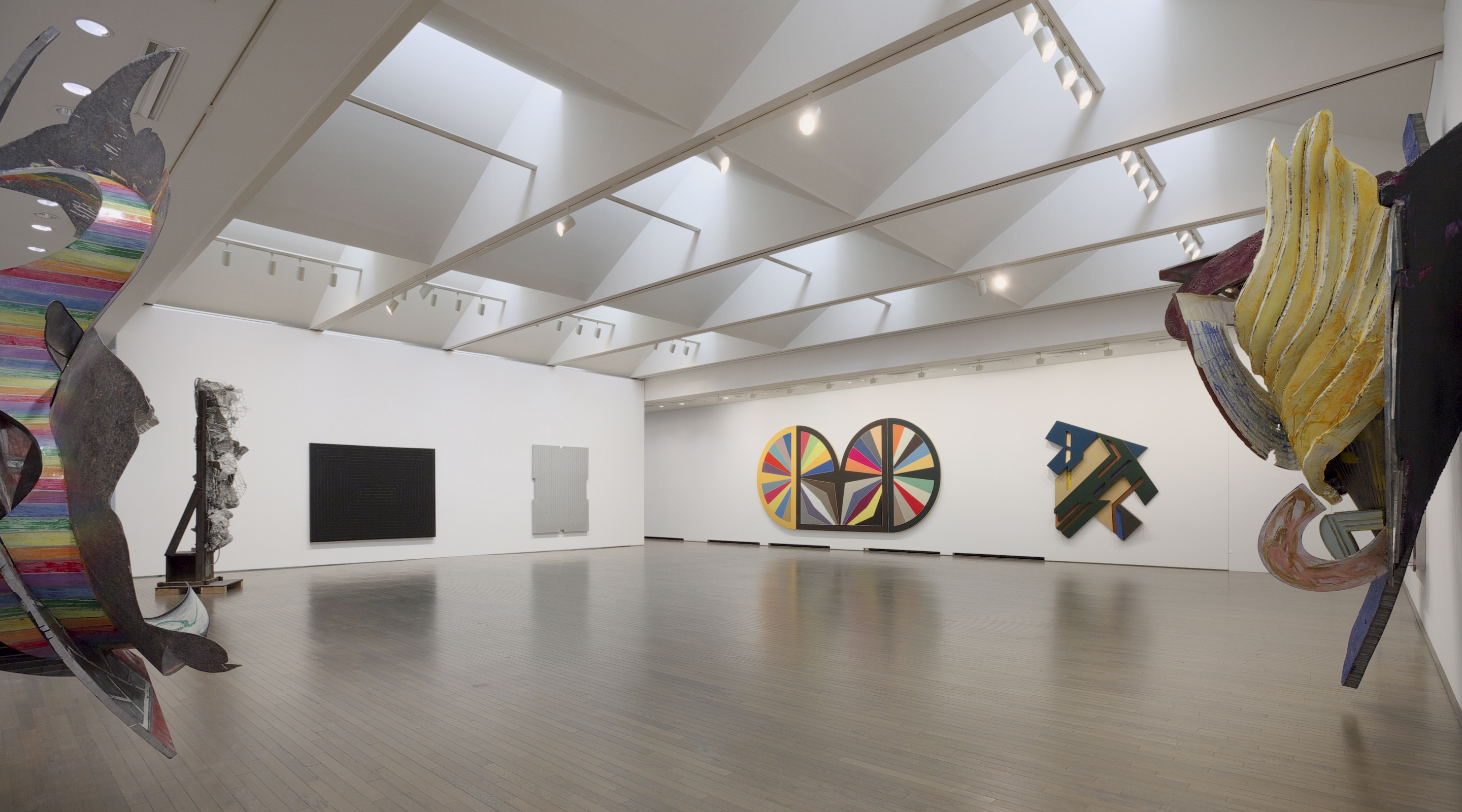 Gallery 201
Post Abstract Expressionist American Art Room
Designed specifically to exhibit large-scale post-WWII art from America, this room is unique for its large space intended to let the works exude their great energy uninhibited. With skylights in the ceiling letting in natural light, this space takes on different atmospheres in the different seasons and times of the day.
Gallery 201
© ️2022 Frank Stella / ARS, New York / JASPAR, Tokyo G3055
For Intimate Encounters with the Artworks
As a policy, our museum presents works from our collection without explanation panels but only a title caption. All barriers necessary for protection of the artworks are installed with the least amount of visual intrusion. Consistent with our goal of creating the most immediate and intimate encounters between museum visitors and the works of art, these measures are taken to allow each of the select works in our collection to be viewed under the best conditions possible.