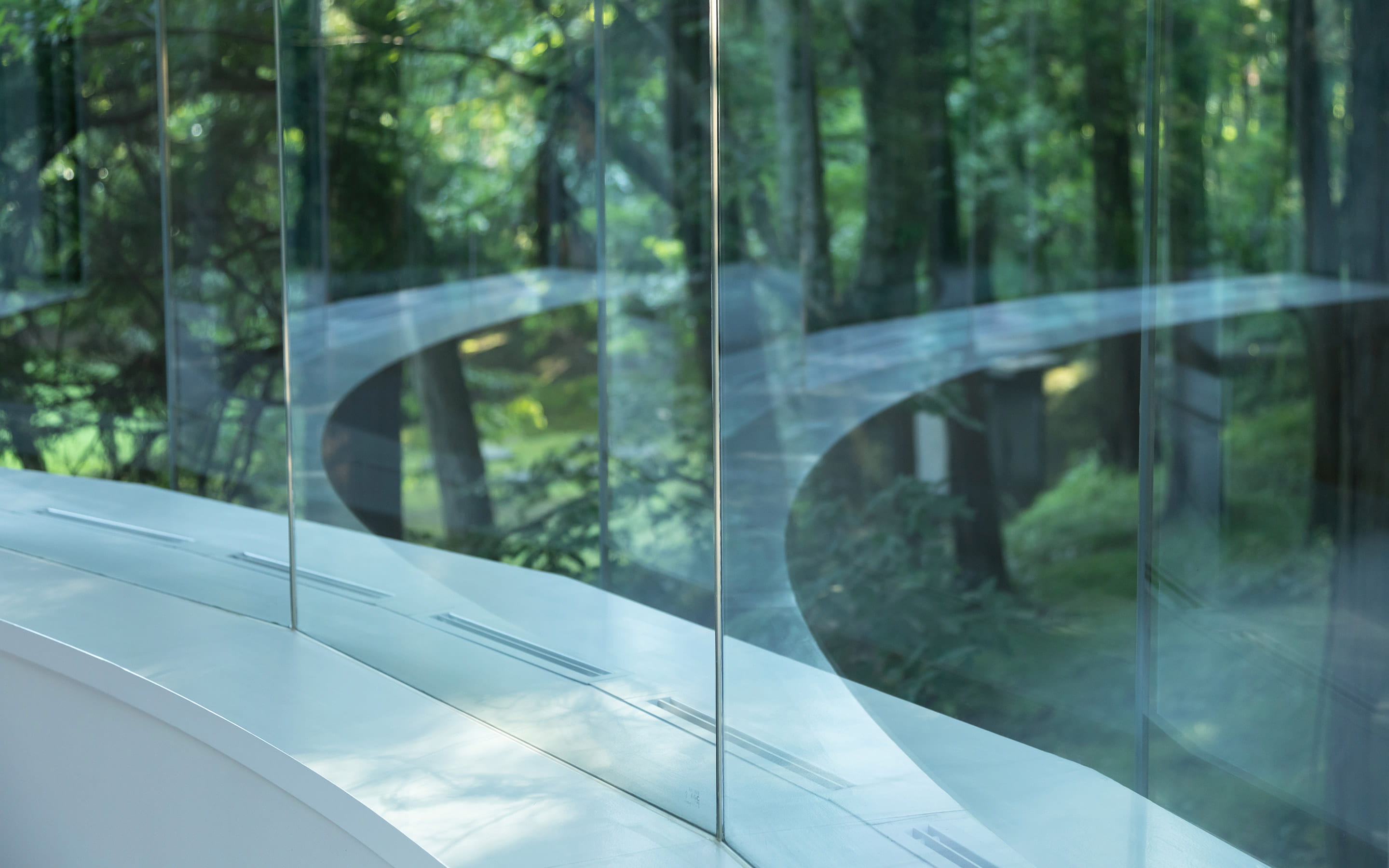 Architecture
The basic design of the Kawamura Memorial DIC Museum of Art is the work of one of Japan's leading modernist architects, Ichiro Ebihara.
Adopting a concept of Art, Nature, and Architecture, Ebihara designed the museum with the aim of creating an ideal environment for visitors to encounter art.
Architecture Deeply Bonding Art and Nature
To create such an environment meant designing the galleries in ways that helped bring out the innate appeal of the artworks to be displayed in them,while at the same time bringing in natural light and the surrounding landscape.
Every effort was made to conceive ways to make the most of the Museum's diverse collection while also bringing in the rich natural environment to enhance the artworks and the viewers' experience.