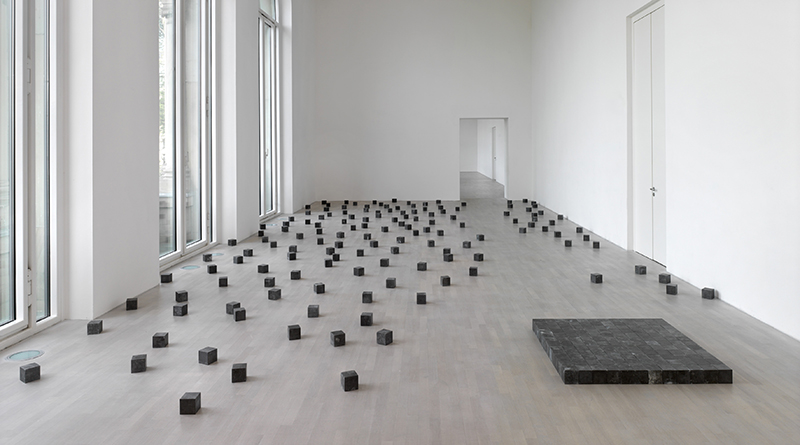 Minimal/Conceptual:
Dorothee and Konrad Fischer and the Art Scenes in the 1960s and 1970s
October 9, 2021 - January 10, 2022
Closed:

Mondays
Organizer:

DIC Corporation

Carl Andre, Wolke & Kristall / Blei Leib Leid Lied, 1996
Kunstsammlung Nordrhein-Westfalen
© Carl Andre/VAGA at ARS, NY/JASPAR, Tokyo 2020 G2418
This exhibition is co-organized by and based on works from the Kunstsammlung Nordrhein-Westfalen.
Outline
Konrad Fischer, who opened a gallery in Düsseldorf, Germany in 1967, sought to be among the first to bring the latest contemporary art trends to the public eye and was to play an important role in introducing the international developments of the minimal art and conceptual art movements.

In this exhibition, with the full cooperation of the Kunstsammlung Nordrhein-Westfalen museum that houses the Dorothee and Konrad Fischer collection, we are proud to present approximately 100 works of primarily American and European minimalist and conceptual art from the 1960s and 1970s, including numerous artworks and documents being shown in Japan for the first time.
Artists Represented
Carl Andre, Stanley Brouwn, Daniel Buren, Hanne Darboven, Jan Dibbets, On Kawara, Gilbert & George, Sol LeWitt, Richard Long, Bruce Nauman, Robert Ryman and others