At a corner of the Museum's 1st-floor galleries there is a casual style tea room where you can take a break from viewing the artworks to enjoy a set of green tea and seasonal Japanese sweets. The room has tables and chairs, so anyone can enjoy delicious tea without having to sit on one's heels like in a formal tea ceremony.
Hours

11:00-16:00

Rotation period

45 min.

11:00-11:45/12:45-13:30
14:00-14:45/15:15-16:00
* Museum admission ticket is necessary to enter the Tea Room
*Number of people served is limited. You may be denied entrance if all the seats are full.
Matcha and fine Japanese fresh confections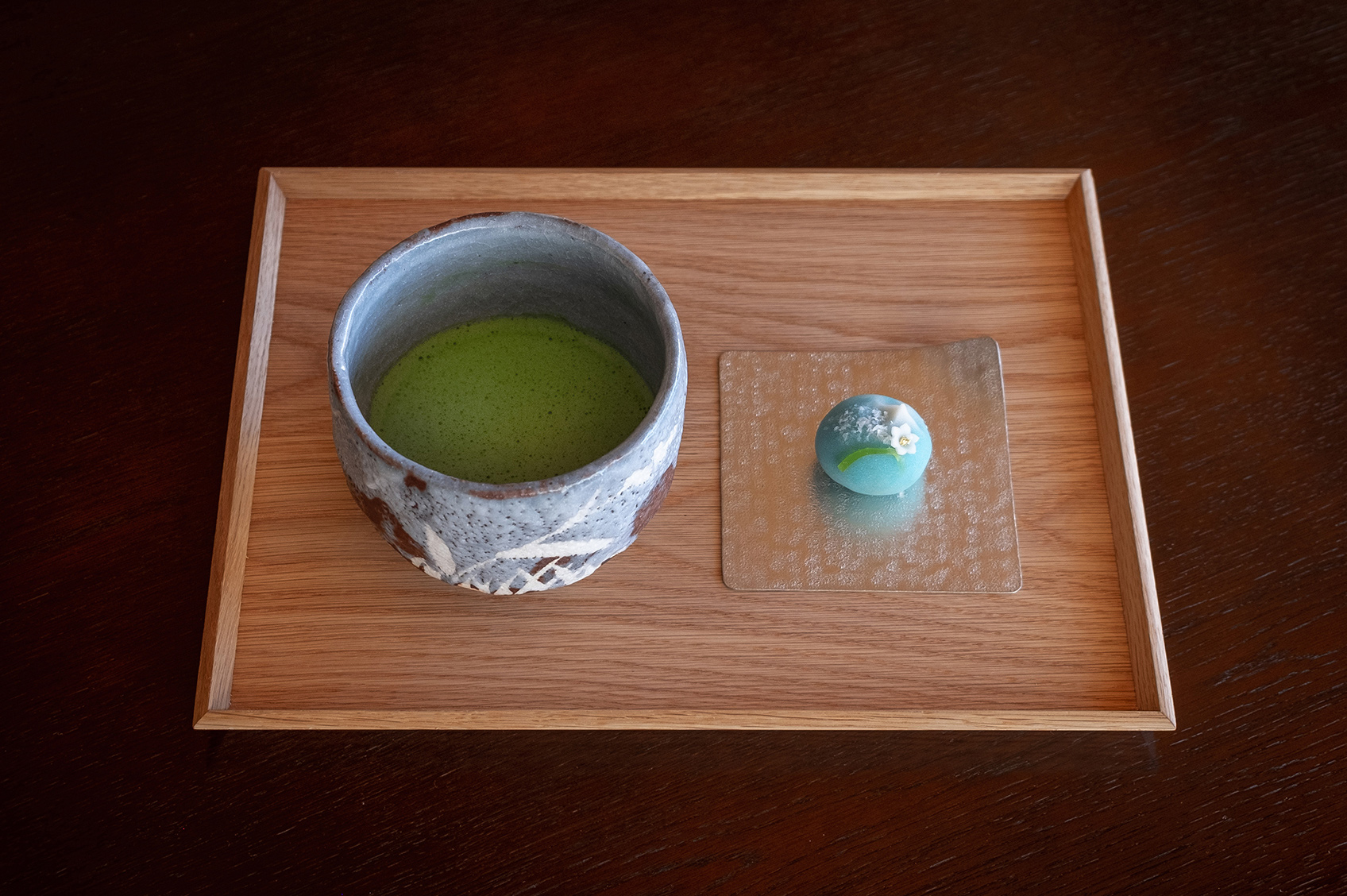 Matcha and fine Japanese fresh confections

700yen

Enjoy a set of select powdered green tea from the famous Yamamoto-yama tea shop of Nihonbashi and a fine seasonal Japanese confection
Fine Japanese confections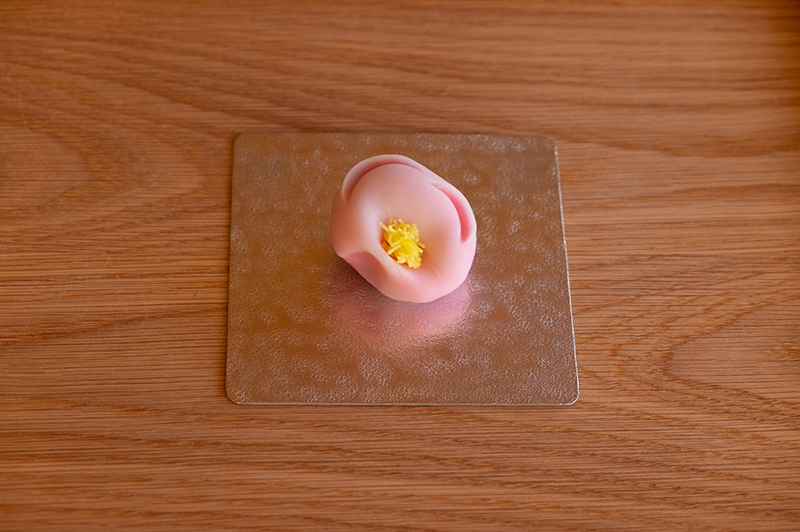 Seasonal fine Japanese fresh confections
We prepare fine Japanese fresh confections to go with each time of the year. Enjoy them along with the beautiful view of the grounds and pond in the changing seasons from the tea room window.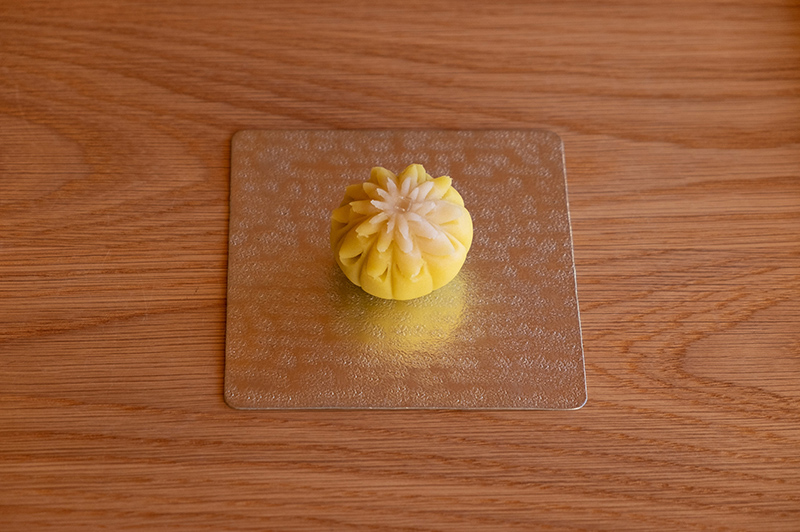 Hikari no Hana
A fine Japanese confection made by the time-honored Murakami Confectionary of Kanazawa in the image of the Museum's entrance hall ceiling decoration.