Language and Art
Takashi Hiraide and the Artists
October 6, 2018 - January 14, 2019
Hours:

9:30-17:00 (last admission 16:30)
Closed:

Mondays (except Oct. 8, Dec. 24, Jan.14), Oct. 9, Dec. 25 - Jan. 1
Organizer:

DIC Corporation
In Collaboration with:

Tama Art University, Shigeru Yokota Gallery
Patrons:

Chiba Prefecture, Chiba Prefectural Board of Education, Sakura City, Sakura City Board of Education
Museum Admission
Adults

¥1,300

College / 65 and over

¥1,100

Elem / JH / HS

¥600
Groups of 20 or more:
Adults

¥1,100

College / 65 and over

¥900

Elem / JH / HS

¥500
Persons with a disability pass:
Adults

¥1,000

College / 65 and over

¥800

Elem / JH / HS

¥400
*Admission also includes entrance to the permanent collection galleries.
- For students and seniors over 65, discounts require identification such as a Student ID, passport or driver's license.
- For persons with a disability pass=the same discounted price applies for one accompanying care-giver for each disability pass holder
Outline
Takashi Hiraide (b. 1950, poet, Tama Art University professor) is known for his numerous poetry collections posing fundamental questions about our world and for his international best-selling novel The Guest Cat. Besides his writing, Hiraide has explored the possibilities of books as a media in recent years, leading to activities of publishing minimal forms of books and initiating a project of postcards designed and printed by himself using photographs related to his writings. These can be seen as practices that have sprung from his deep exchanges with internationally renowned artists.
In this exhibition, Takashi Hiraide applies his unique perspective to the various forms of artistic dialogue that emerge from the astute interconnections of "language" and "art" with the intent of identifying and shining new light on the words and published materials that relate to the works of a select group of artists, including those of the collection of the Kawamura Memorial DIC Museum of Art. As for the design of the display galleries aimed at conveying the unique concept of "books in space" that occurs when words depart from their usual form and take on creative visual aspects, it is the work of the architect Jun Aoki.
[Artists: Joseph Cornell, Donald Evans, Mitsuo Kano, On Kawara, Natsuyuki Nakanishi, Ikko
Narahara, Kazuo Okazaki, Shuzo Takiguchi, Isamu Wakabayashi and others]
---
Message from Takashi Hiraide
It is often said that artists create works without the use of language, but doesn't this seem to be somewhat of an overstatement? In fact, isn't it true that the great artists are able to extract from within the materials and concepts they use new language with fine nuances of meaning that the human race has never known before? What's more, aren't they each newly creating language that is singular in its value? We want to be able to hear such new language, because surely it has the power to lead us to new thoughts and richer, more rewarding appreciation of art.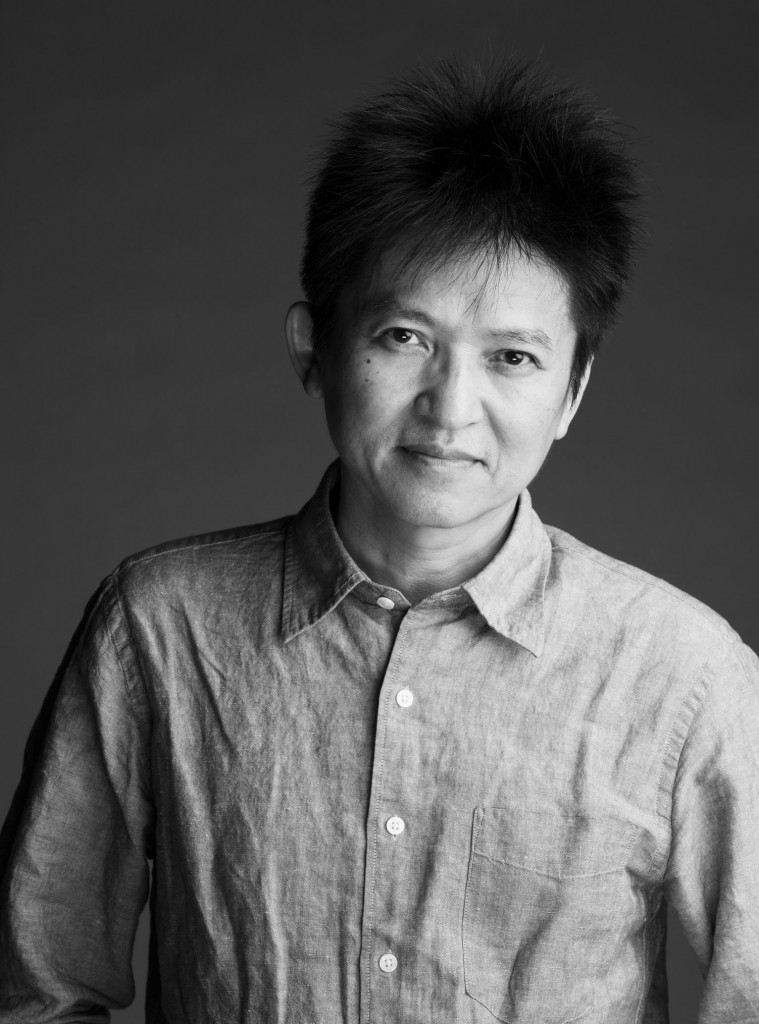 Takashi Hiraide
Born in 1950 in Fukuoka Prefecture. Graduate of Hitotsubashi University, Hiraide is a poet, writer and critic. He has developed a hybrid writing style which crosses all genres from poetry to full-length prose works. His books include Kurumi no sen' i no tame ni (translated as For the Fighting Spirit of the Walnut and winner of the Minister of Education's Fine Arts Award for a new artist), Hidarite nikki reigen (Notes for a Left-handed Diary, winner of the Yomiuri Prize for Literature), Neko no kyaku (translated as The Guest Cat and winner of the Shohei Kiyama Literary Prize), Berlin no shunkan (Berlin Moments, winner of the Travel Literature Award), and Irako Seihaku (Minister of Education Award for Fine Arts, METI Minister's Award at Book Binding and Production Contest). He received the Toson Memorial Prize of Rekitei for all of his Seihaku-related works, including the compilation of the Irako Seihaku Zenshu (the Complete Works of Irako Seihaku). In addition to art books written in relation to the works of Donald Evans, On Kawara, and Mitsuo Kano, he has also worked on experimental book design in creations such as his «via wwalnuts» postal book series and «crystal cage» book series. Nobel Prize winner Kenzaburo Oe has called Hiraide, "A poet who has brought forth new prose from within poetry." In 1998, Hiraide served as Guest Professor at Berlin Free University. At Tama Art University in Tokyo Hiraide is the director of the University Library, and an art professor and a research member of the University's Institute for Art Anthropology. He is also the author of the book Yuho no Graphisme (Iwanami Shoten Publishers) and Watashi no Tiergarten ko (Kinokuniya Shoten Publishers) that serve as basic thoughts for language and book that appear in this exhibition. Photo: Takashi Mochizuki
---
Programs
Talk Event 1
Takashi Hiraide × Jun Aoki (architect) 
Saturday, October 13
13:30-15:00 at lecture room

Talk Event 2
Takashi Hiraide × Junichiro Kohri (alternative editor) × Naoya Sawa (scholar of Russian
Literature)
Sunday, January 13
13:30-15:00 at lecture room

Poetry Reading with Guitar
Takashi Hiraide × Goro Ito (composer, guitarist)
Saturday, November 24
- After the museum's closing time

Gallery Talks by the Curator
Saturday, October 27, 14:00-15:00
Saturday, November 17, 14:00-15:00
- No reservations required